Begin Your Recovery Today
Addiction is the most severe, chronic stage of substance use disorder that affects people from all walks of life and all age groups. Detox is a crucial first step in the treatment process. Treatment approaches must be personalized to address each person's needs. 
We understand that the decision to enter treatment can be difficult for Coconut Creek detox at The Retreat at Broward. Our compassionate team of professionals is ready to help someone take that first step on the path to recovery.
Substance Use in Broward County, FL
Monitoring state and local data assists in preventing and treating substance use. In the state of Florida, substance use has risen steadily over the past two decades. Unfortunately, the increase in substance use also means an increase in overdose deaths. 
Florida reported 7,144 drug overdose deaths in 2021. Deaths from drug poisoning have become the leading cause of injury death in the state. Fortunately, many states, including Florida, distribute life-saving naloxone to help reduce fatal drug overdoses.
The most recent data according to The United Way of Broward County showed there were 1,642 opioid overdoses treated in 2017. It was determined that 85% of those were attributed to heroin. However, 1,230 were released from the ER with no follow-up treatment.
Broward County's Drug Court was created in 1991 and is the third oldest drug court in the nation. Additionally, this Drug Court treatment program serves over 800 clients daily. All in all, the program is intended to provide intervention and diversion from jail for those affected by substance use disorders.
The Broward County Sheriff's office recently issued a warning concerning counterfeit prescription pills containing fentanyl. As with other illicitly-made drugs, these pills can be deadly. Last but not least, no two pills contain the same amount of fentanyl.

Why is Detox Important?
Detox is the transition between dependence and abstinence. When someone is dependent on substances to get through every day, it is time for them to take the first step in regaining control of their life. Therefore, detox is the first step. 
Clients entering a detox program are assessed and monitored for co-occurring medical and mental health disorders. Next, the detoxification process clears the body of drugs, alcohol, and toxins. As a result, detox can lead to withdrawal symptoms which can be uncomfortable and sometimes life-threatening. 
A detox may take between a few days to a few weeks, depending on the substance of abuse and the severity of dependence. The goal of detox is not only to rid the body of substances of abuse but to do so in a safe and supportive setting. Fortunately, medically-supervised detox provides round-the-clock care and support. 
Trained staff may administer medications to prevent or lessen withdrawal symptoms during and after detox. Another goal of detox is to motivate clients to continue the recovery process. Continuum care is arranged according to each individual's needs.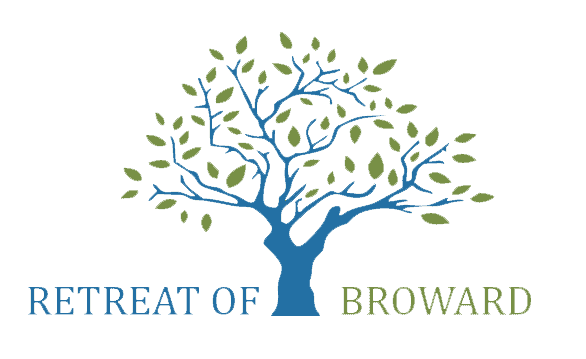 Reach Out Today and Speak with an Addiction Medical Professional
Services Offered Near Coconut Creek Detox
Having an empathetic support team during the detoxification process is critical and leads to long-term sobriety. Coconut Creek detox at The Retreat of Broward has programs tailored to one's specific needs. The following are some examples of the types of detox services we offer.
These include:
Alcohol

Cocaine

Heroin

Meth

Opioid

Xanax

Prescription drugs
Furthermore, everyone's detox needs are different. An individualized treatment plan for during and after detox ensures a successful transition to life after detox. Our team of professionals will continue to evaluate and support our client's specific needs. Moreover, our facility does more than just get someone through detoxification. We are here every step of the way.
Addiction Treatment Therapies
Additional Services Near Coconut Creek Detox
In conclusion, the best way to go through detox is by attending a professional and experienced detox center. We offer safe and effective detoxification services so clients can achieve and maintain long-term sobriety.
Many people will also experience psychological signs and symptoms during detox. Consequently, these may include anxiety, depression, mood changes, and paranoia. We provide the tools needed to manage mental health disorders as well as addiction. Our main goal is for patients to heal. Our detox services are the foundation for long-term recovery.
Daily medical visits

Medication-assisted treatment (MAT)

24/7 nursing care and supervision

Therapy in individual, family, and group sessions

Residential group outings

AA/NA meetings

Comprehensive case management services
Get The Treatment You Deserve Near Coconut Creek Detox Today
Addiction has robbed you of a healthy, happy, and fulfilling life. Although taking the first step can be daunting, getting addiction treatment can save your life. At The Retreat of Broward, we are ready to help every step of the way.
If you or someone you love is ready to take the first step toward recovery, contact us today.