The cost of treatment is often a barrier to those seeking freedom from addiction. At Retreat of Broward in South Florida, we believe addiction recovery should be within everyone's reach. Accordingly, we partner with insurance providers and other resources to help clients get the treatment they need.
One of the resources we work with is the Private Healthcare Systems Inc (PHCS) network which provides healthcare discounts to its members. The Retreat of Broward can help those looking for PHCS detox in Florida to take that first step toward recovery.
What is PHCS?
PHCS is an affiliate of MultiPlan that operates a network of healthcare providers and facilities so that health insurance plans can offer more options. Therefore, PHCS allows medical providers, including rehab facilities, to offer discounted rates to those using their health insurance through the PHCS network.
So, as a medical cost management provider, they collaborate with commercial insurance companies that want to develop competitive managed care programs. The PHCS Multiplan network is the nation's largest and most comprehensive independent preferred provider organization (PPO). As such, the network offers access in all states and includes over 700,000 healthcare professionals, 4,500 hospitals, and 70,000 additional facilities.
Advantages of PHCS
PHCS and Multiplan are not healthcare providers, as they are not insurance carriers. They do not sell insurance plans. Therefore, they cannot answer questions about member insurance plan benefits. Insurance companies contract with PHCS, which then negotiates costs with providers in the network.
Choice of Doctors
PHCS gives members the opportunity of freedom. They have the choice of seeing providers outside of their network with the possibility of coverage. However, the benefits are better if they stay within their PPO network. Additionally, they can consult a specialist without a referral from their primary care physician. 
Negotiated Savings
The purpose of a PPO is to negotiate costs between insurance companies and providers. To add, the network providers are contractually obligated to provide services at the network discount. Because of this, the contracted rates for in-network healthcare save members money.
Quality of Providers
PHCS has strict criteria when evaluating providers for their network. Also, they have a high network retention rate. So, when members select a primary care physician, they can feel confident that the doctor will be available throughout their health plan.
Does PHCS Cover Addiction Treatment?
The insurance plans that are in PHCS' network cover a wide range of addiction services. In fact, The Affordable Care Act requires marketplace insurance providers to cover mental health and substance abuse treatment as essential services. As a result, most insurance companies have expanded services for drug and alcohol detox and addiction treatment. 
PHCS is a nationwide PPO network that is used by many health insurance companies. Consequently, members have more choices of treatment providers who provide discounts for addiction services. So, if someone is looking for a PHCS detox, they can ask their human resources officer, plan administrator, or health insurance company about their coverage. Last but not least, they can ask  about the detox facilities and treatments covered under their plan.
Does PHCS Cover Inpatient Detox?
PHCS members should check their summary of benefits to find out what their coverage is for inpatient detox. With PHCS, people have several excellent treatment options for alcohol or drug detox facilities. Moreover, several addiction treatment providers are working within the network.
Because of this, members save money while getting the services they need. Most health Insurance plans do allow out-of-network treatment. However, that treatment usually costs more and has less coverage.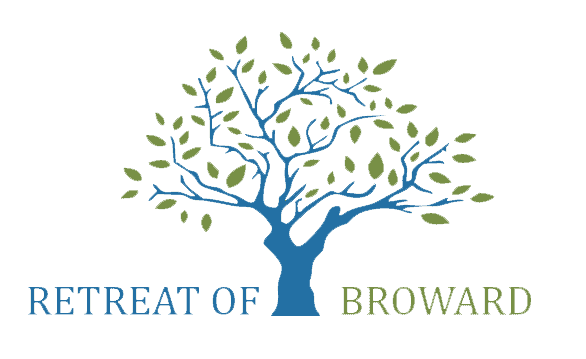 Reach Out Today and Speak with an Addiction Medical Professional
Does PHCS Cover Mental Health Treatment?
Mental health disorders have a high prevalence of co-occurring with substance use disorders. Most traditional insurance plans are required to offer some mental health treatment options. As such, members can check their insurance summary to find out what mental health treatment services are covered under their plan.
PHCS can help them locate network providers in their area. With a dual diagnosis, some mental health and substance use disorder treatments go hand and hand. At Retreat of Broward, we offer comprehensive individualized treatment plans and therapies that may be covered by clients' health insurance plans. 
Treatments We Offer During Detox
Cognitive-behavioral therapy

Individual therapy

Group therapy

Family counseling
If someone is covered under the PHCS network and battling alcohol or drug abuse, they can use their insurance plan to pay for at least part of the treatment. PHCS provides coverage for a wide array of substance abuse and mental health services. They are in contract with over 1.2 million healthcare providers across the country, specializing in various services. Thus, this includes addiction treatment and the associated medical and mental health services. 
Will I Have a Deductible for My PHCS Coverage?
When someone enrolls in a health insurance plan, they have a specific network of doctors that contract with their insurance company. There are different plan levels that often outline specific rates and limits. Members can access PHCS's preferred provider network through their insurance plan. However, PHCS does not have information on eligibility, co-pays, or deductibles. 
A client's out-of-pocket costs for PHCS detox are based on their specific health care plan. Because PHCS is not a health care plan, they will need to speak with their health insurance provider or the detox facility to discuss the cost of treatment. Our admissions team can help people navigate their benefits and costs. Where a member lives as well as how much they are responsible to pay out-of-pocket can determine treatment coverage.
Also, member cost can depend on: 
Deductible

Co-payments

Services not covered by their health insurance plan
Discover PHCS Detox in South Florida
Taking that first step on the road to recovery can be daunting. At Retreat of Broward we provide a safe and effective detox experience. The cost of treatment should not prevent anyone from receiving the care they need. For this reason, we partner with major insurance providers as well as PPOs. By seeking PHCS detox in South Florida, you or your loved one can begin a healthier and happier life.
For more information, contact us through our admissions page.