For those struggling with addiction, the expenses that come with seeking treatment can be intimidating. This typically leads individuals to postpone or avoid receiving treatment altogether. Fortunately, we accept Aetna insurance to help patients cover their treatment costs.
If someone is looking for help through Aetna detox in Fort Lauderdale, look no further than The Retreat of Broward. Here, we offer a comprehensive range of services designed to help a person overcome addiction and get back on the road to a healthy life.
What is Aetna Insurance?
Aetna insurance is a health insurance company based in Hartford, Connecticut. It was founded in 1853 and currently has over 39 million members relying on them. As such, Aetna is one of the largest health insurers in the United States.
Aetna is a health insurance company that offers a number of plans and services. Aetna's plans are for individuals, families, and small businesses. They offer traditional health insurance as well as Medicare Advantage plans. They also offer dental, vision, and wellness plans in addition to their traditional medical coverage options.
The company offers several different plans to choose from:
Medical Plans: PPO, HMO, Indemnity, EPO, Stop-loss, individual and families

Medicare Plans: Group Medicare, individual Medicare

Ancillary Plans: Dental, vision, supplemental, pharmacy
Affordable Care Act (ACA) individual and family plans are assigned one of four metal tiers: Platinum, Gold, Silver, or Bronze. It is important to note that the metal tiers do not affect the quality of care patients receive. They simply determine the breakdown of cost between themselves and their plan.
The four tiers are broken down as follows:
Platinum
Premium: Highest

Out-of-pocket costs: Lowest

Deductibles: Lowest
Gold
Premium: Higher

Out-of-pocket cost: Lower

Deductibles: Lower
Silver
Premium: Moderate

Out-of-pocket costs: Moderate

Deductible: Lower than Bronze plans
Bronze
Premium: Lowest

Out-of-pocket costs: Highest

Deductible: Highest
Aetna detox in Fort Lauderdale recognizes there is not a one-size-fits-all plan for substance abuse treatment, Aetna works with each individual to figure out their needs and to find a substance abuse treatment solution.
What Kind of Substance Abuse Treatment Does Aetna Cover?
As a part of the Affordable Care Act (ACA), Aetna provides insurance plans that cover some or all the cost of substance abuse treatment. If someone is looking for a way to get help, Aetna detox in Fort Lauderdale is a great option. Individual coverage depends on the member's particular health plan and the provider they choose.
People might be wondering what kind of treatments the plan covers. Aetna covers all types of detox treatments, including:
Detoxification

Inpatient rehabilitation

Residential rehabilitation

Partial hospital treatment

Intensive outpatient treatment

Continuing care programs
In some cases, authorization of a treatment program might be required. Authorization involves a review to determine whether the treatment or program in question meets Aetna's criteria for coverage. The patient can check with their insurance provider to see if their substance abuse treatment or program would require authorization before treatment.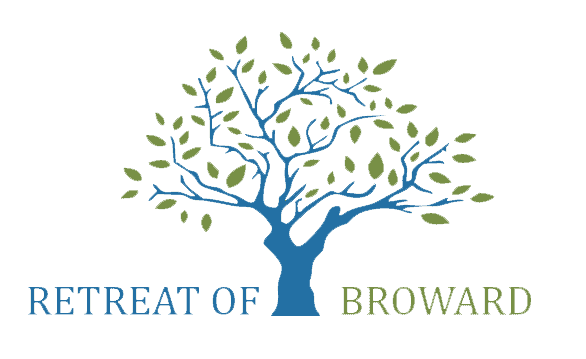 Reach Out Today and Speak with an Addiction Medical Professional
Is Mental Health Covered By Aetna?
In general, Aetna covers mental health treatment. However, there are some conditions that may affect someone's eligibility for coverage. Aetna will cover mental health services provided by a psychiatrist, psychologist, or other licensed mental health professional. 
Someone might have to receive a referral from their primary care physician before they can begin seeing a specialist for mental health services. It is important to note that Aetna does not offer coverage for all mental health treatments. Instead, they have a list of specific conditions and treatments they do cover. 
The list of covered services includes: 
Psychiatric care inpatient hospitalization or residential treatment facilities

Inpatient psychiatric hospitalization in an acute psychiatric unit

Medication prescribed by a psychiatrist or physician 

Crisis intervention services, including short-term individual psychotherapy, group therapy, and family therapy
Aetna offers an Aetna Behavioral Health site that offers support and information whenever someone is ready. Additionally, all ACA plans cover mental health and substance use disorder services, emergency services, hospitalization, and rehabilitative and habilitative services and devices.
Aetna In-Network vs. Out-of-Network
When someone has a substance abuse disorder, it can be tough to know where to go for treatment. For this reason, when someone is on the hunt for doctors who accept their insurance coverage, it is important to understand what that means and how it impacts their ability to get the care they require.
Aetna in-network coverage means that they have a contract with their providers and pay them the same amount that they would if  the patient had insurance through them. They also cover out-of-network providers if someone has a special need, such as a specialist or for emergency care. Last but not least, out-of-network will require someone to pay more because the providers may charge them full price for their services.
Not all Aetna plans require services and facilities to be in-network, however, programs that are out-of-network may cost more. Depending on someone's geographic location and specific Aetna policy coverage, the costs associated with substance abuse treatment programs and services may vary. Patients can learn more about the details of their Aetna plan contact a treatment member today.
Will I Have a Deductible for My Aetna Coverage?
Aetna health has several different insurance plans with varying levels of coverage. Someone's detox can be covered, depending on their specific plan. They may have a deductible with their Aetna coverage. A deductible is the amount of money the patient has to pay out-of-pocket before their insurance company starts paying for their doctor visits and other services.
Regardless of what the patient's insurance provider will cover, there is a wide range of alternative methods to help cover any expenses that may be required for treatment. For more information on treatment programs and insurance options, contact one of our treatment providers today.
Aetna Detox in Fort Lauderdale, FL
If you or someone you love is suffering from substance abuse disorder, it is important to know that there is help available. We accept Aetna as well as others such as TRICARE insurance to help you cover treatment, so you have one less thing to worry about. The Retreat of Broward provides a safe and comfortable environment for individuals to begin their recovery journey. 
 To learn more about our programs and services for Aetna detox in Fort Lauderdale and get started on your journey to recovery, visit our admissions page today.