Cigna For Rehab In Fort Lauderdale, FL
When struggling with addiction, it can be difficult to ask for help. But the right assistance is out there, it is just about finding what fits. When it comes to rehab centers and addiction resources, worrying about payment or coverage should never be a limiting factor.
Addiction rehab can be expensive but we are here to answer all questions about using Cigna for rehab in Fort Lauderdale, Florida, and help make the decision that much easier. Cigna offers many options for most Retreat of Broward programs. 
What are Cigna Group Options?
At Cigna Group, a global workforce of more than 70,000 colleagues work by way of Cigna Healthcare and Evernorth Health Services. Their mission is simple: to improve the health and vitality of over 190 million customers. Cigna also serves over 30 countries.
The Cigna Group offers its members a plethora of options for treatment of substance abuse. Their goal is to aide in every step of healthy living. That's why most Cigna health plans provide access to a network of doctors, facilities, and pharmacies. These in-network resources are suited to fit the needs of all of its members.
Cigna's scope ranges far from addiction. Cigna is proud to cover services such as:
Preventive visits
Vaccinations
Hospitalization
Emergency Room
Lab work
Additional, or supplemental coverage that's added to your health plan like cancer care, accident coverage, and more
Online resources
Support groups
Behavioral coaches
Does Cigna Group Cover Addiction Treatment?
 When it comes to addiction treatment, Cigna has partnerships with addiction rehab facilities all over the country to provide detox, inpatient, residential, and outpatient services at discounted rates.
Aided by the Affordable Care Act, which requires insurance companies to provide coverage for mental health and addiction, Cigna works hard to provide the right services to each and every individual under their coverage. Whatever the individual needs, there is a plan to help.
Here is a deeper dive into what services are covered (at least partially) by Cigna for rehab in Fort Lauderdale.
Detox
The first step in the process of recovering from substance abuse is often a detox. This step is often difficult and painful, so it is vital to have the proper support throughout. Detoxing at a rehab center will provide medical attention, proper medication, and 24/7 supervision to aid the process.
Inpatient and Residential Care
Inpatient care provides an onsite living facility to aid in the process of recovery. Most programs can last up to 90 days but the duration will vary depending on an individual's needs.
Partial Hospitalization Program (PHP)
This option allows a bit more freedom in the process. During PHP, patients will be able to still stay at home while they attend different treatments at a facility only during the day.
Intensive Outpatient Program (IOP)
IOP is similar to PHP but programs will take place at night. This allows patients to live at home and even work their day job but ensures they receive proper assistance during the evening and on their schedule.
Outpatient Treatment
Following inpatient treatment and detox, patients may take part in outpatient treatment. This program is aimed at guiding patients back into their everyday lives after addiction and usually only requires from 5-10 hours per week. Outpatient treatment is a huge part of the process of returning to a productive lifestyle after drug and alcohol detox.
Other Broward services usually covered by insurance include:
Initial screenings
Assessments
Counseling and therapy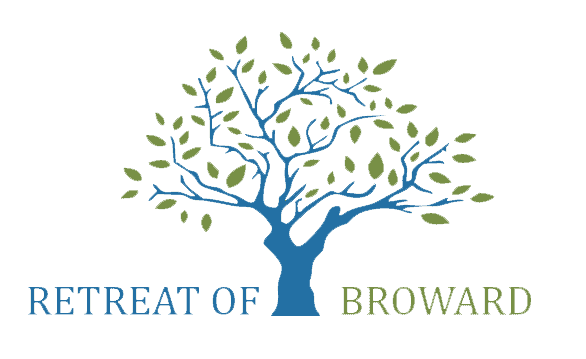 Reach Out Today and Speak with an Addiction Medical Professional
Does Cigna Group Cover Mental Health Treatment?
Yes, Cigna provides mental and behavioral health treatment on top of their other services. At Cigna, mental health and substance use is included and there is no separate deductible that needs to be met. That means that no matter the services used throughout a year, once the deductible is met, other services within the network will be covered, whether an emergency room visit or behavioral health program.
A Cigna health plan provides services such as:
Access to the massive Cigna behavioral health network of licensed providers
Mental health services and follow up
Consultations and referrals
Outpatient programs
Connection to local community support groups, therapists, coaches, and counselors, and resources available online at all times
Will I Have a Deductible for My Cigna Coverage?
With Cigna coverage plans, the out-of-pocket cost will vary across each individual. On most, the deductibles must be met prior to coverage starting and most plans will have a deductible. Once the deductible is met, some or all of the services used will be covered by Cigna for rehab in Fort Lauderdale. 
For specifics on deductibles, check the details of the individual plan or reach out directly to identify the deductible requirement. Additionally, speaking with an admissions specialist at a local recovery center can provide a deeper understanding of what is covered both before and after a deductible is met. 
If an individual's needs and services are not covered, either partially or at all, there are options to help. It is vital not to let financial concerns or insurance stop from beginning the process of getting treatment for substance abuse or mental health. Outside of insurance coverage, there are options to offset the cost, just ask.
Let Cigna Group Help You Recover
Cigna health plans provide the options you need to begin your recovery at Retreat of Broward in Fort Lauderdale, Florida. Whether you are suffering from substance abuse or mental/behavioral health issues, there is a plan to fit your needs. Contact us today to begin your recovery journey with us.