Tufts Health Plan For Detox In Florida
If someone is a Tufts Health Plan member and is wondering, "Does Tufts cover detox in Florida?" the answer is yes. The Retreat of Broward is proud to announce we are in-network with Tufts Health Plan for detox as well as most forms of mental health and addiction treatment. 
These include residential treatment, partial hospitalization, outpatient services, and medication-assisted treatment. Read on to learn more about Tufts Health Plan and how the nonprofit's partnership with The Retreat of Broward can help.
What is Tufts Health Plan?
Nonprofit Tufts Health Plan provides high-quality health care coverage to employer groups and individuals enrolled in Medicare, Medicaid, or both. The network of Tufts Health Plan is made up of more than 100 hospitals and more than 50,000 medical providers.
Morton Madoff, M.D., of Tufts University Medical School, founded Tufts Associated Health Maintenance Organization, Inc. in 1979 and began offering medical coverage in 1981. In January 2021, Tufts merged with Harvard Pilgrim Health Care to serve a combined 2.4 million people under the name Point32Health. This name was inspired by the 32 points on a compass.
"Point32Health reflects the shared values between Tufts Health Plan and Harvard Pilgrim—expanding health care access, delivering innovative products to solve health care's greatest challenges, and improving the health care experience regardless of age, health, race, identity or income," said Point32Health CEO Tom Croswell in June 2021.
Despite the rebrand, both the Tufts Health Plan and Harvard Pilgrim brands will remain in the public eye for the foreseeable future.
Does Tufts Cover Addiction Treatment?
Under the Patient Protection and Affordable Care Act, mental and behavioral health treatment must be covered as essential health benefits. These benefits include counseling and therapy as well as inpatient mental health and addiction treatment. 
Tufts may even offer limited coverage options for common emotional problems that don't qualify as disorders, such as general relationship issues. In short, it's a good idea to check with a Tufts representative regarding what is and is not covered under one's plan. Though the specifics of the individual Tufts plan will vary, a wide range of treatment options for substance use disorder is available to all Tufts members. 
These include:
Inpatient detox and residential treatment

Partial hospital programs (PHP) and intensive outpatient programs (IOP)
Outpatient therapy and medication management
Medication-assisted treatment (MAT)
These treatment options include Tufts for detox in Florida, and coverage of addiction treatments usually comes with zero additional costs. In addition to Tufts Health Plan covering detox in Florida, the company has contracts with a large network of rehab clinics, including Retreat of Broward. 
 Tufts Health Plan's pharmacy coverage includes medications commonly used in medication-assisted treatment, like methadone and Suboxone. As part of its core company values, Tufts Health Plan considers addiction and mental health treatment as necessary as physical health treatment, since emotional well-being and physical well-being are so closely connected.
Tufts Health Plan representatives can help those in need find addiction treatment that's right for them. If someone can't find what they are looking for in the Tufts Health Plan network, they can  contact a Tufts representative for help in accessing the specific type of addiction treatment they need.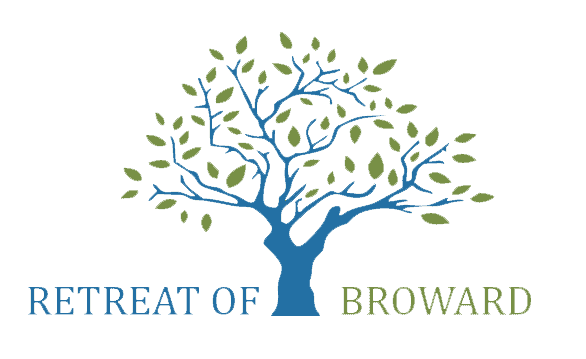 Reach Out Today and Speak with an Addiction Medical Professional
Tufts' Addictions Recovery Care Management Program
In addition to covering treatments and services for substance use disorders, Tufts maintains a program to support those in early recovery from the use of opiates, alcohol, and other substances. The Addictions Recovery Care Management (ARCM) Program works with Tufts members who have recently entered or graduated from treatment for a diagnosed substance use disorder. Tufts care managers work with these members to encourage follow-through on their aftercare plans.
Does Tufts Cover Mental Health Treatment?
Short answer: yes. Long answer: It depends on the specifics of the plan. Fortunately, Tufts offers a wide variety of mental health information, tools, and support for members. Tufts also contracts with selected hospitals to provide emergency, inpatient, and partial hospitalization for mental health care.
A Tufts representative can help members determine which type of mental health treatment is right for them, even going so far as to provide members with appropriate questions to ask when choosing a treatment provider. Its network of behavioral health providers can also provide outpatient diagnosis and treatment of the following conditions:
Depression

Anxiety
Bipolar
ADHD
Post-traumatic stress disorder (PTSD)
Autism spectrum disorders
Eating disorders (ED)
Obsessive-compulsive disorder (OCD)
Most Tufts Health Plan members do not need a referral from their Primary Care Provider (PCP) to see a mental health specialist. Meanwhile, Tufts' Employee Assistance Program (EAP) can provide support, helping members with stress, grief, family problems, alcohol abuse, and more. 
For more information about the EAP, members should check with their employer's human resources department.
Will I Have a Deductible for My Tufts Coverage?
As with most Tufts plans covering detox in Florida, there will likely be a deductible linked to treatment. The deductible is the amount someone must pay each benefit year before Tufts pays for services. A person may need to pay part or all of their medical bill until reaching that deductible. 
If someone has a family plan with Tufts, the family annual deductible is the combined amount individuals within their family must pay before Tufts pays for any services. For those wondering just how much of their treatment might be covered, a Tufts representative should provide the necessary information.
Explore Tufts Health Plan for Detox in Florida
For those considering professional help for a substance use disorder or mental health disorder, either for themselves or for a loved one, The Retreat of Broward is here to help. Through our partnership with Tufts Health Plan, people can now recover in the most cost-effective manner possible, enjoying a greater peace of mind with Tufts covering detox in Florida. For more information, contact our admissions page today.