Cocaine Detox in Fort Lauderdale
Cocaine detox is the first part of getting treatment for cocaine addiction. However, many people never start treatment due to the uncomfortable withdrawal symptoms of detox. Thus, for this reason, The Retreat of Broward offers cocaine detox services in Fort Lauderdale.
We assist people through this process. Fortunately, our professional cocaine detox helps individuals start their recovery safely and comfortably.
The Importance of Cocaine Detox
Cocaine detox is an important part of the recovery process. Hence, during detox, an individual stops using cocaine to regain the normal functioning of their body and mind. However, this process takes time. Lastly, for most people, cocaine detox will last about 7 to 10 days.
During cocaine detox, most people will have withdrawal symptoms. These withdrawal symptoms will vary in severity based on a person's addiction. For instance, someone who uses cocaine daily will likely have worse symptoms than a person using a few times per week.
In addition, underlying mental and physical health issues can complicate withdrawal symptoms. To add, cocaine detox at an inpatient facility will help an individual manage these symptoms safely. Last but not least, they will also be removed from access to use cocaine to relieve themselves of these symptoms. 
How to Detox From Cocaine in Fort Lauderdale
Detoxing in a facility can remove access to cocaine or other drugs. Additionally, a person needs support for detox. In fact, this can include trusted family and friends. Fortunately, medical staff and other professionals can offer support to an individual. Peer support in detox also offers an avenue for support.
Next, when detox gets tough as withdrawal symptoms set in, for instance, the person needs motivation to continue. They might be quitting due to legal issues. In contrast, they might want to avoid health issues that could result from long-term cocaine use. 
Lastly, the person will need a plan for detoxing as well as the next steps in their treatment. However, most people don't know how to detox safely on their own. Professional detox services help create a plan for detox and aftercare.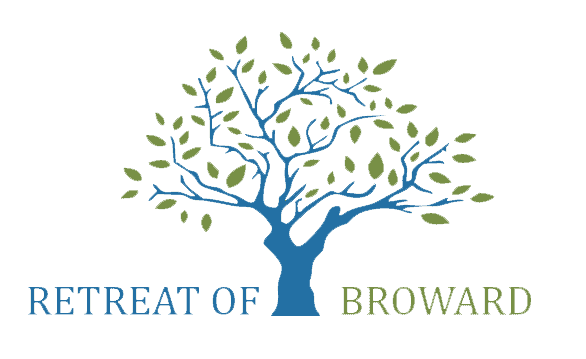 Reach Out Today and Speak with an Addiction Medical Professional
Signs and Symptoms of Cocaine Detox
Signs and symptoms of cocaine detox, also called withdrawal symptoms, can differ from person to person. Furthermore, these symptoms are also similar to the "crash" many people feel soon after using cocaine.
Signs and symptoms of cocaine detox include:
Trouble thinking clearly

Depression and anxiety

Easily fatigued

Restlessness

Unable to feel pleasure

Suicidal ideations or behaviors

Vivid dreams and nightmares

Increased appetite

Intense drug cravings

Aches and pains

Chills

Tremors
Some factors might impact the severity of withdrawal. For example, these factors include mental and physical wellness, length of time addicted, the amount of cocaine used, and mixing other substances with cocaine. Moreover, severe withdrawal symptoms are dangerous due to the risk of overdosing or suicidal behaviors.
Cocaine Detox + Withdrawal Timeline
Cocaine detox and withdrawal usually take about 7 to 10 days for acute symptoms to go away. Detoxing from cocaine will usually follow this timeline, though individual experiences may differ slightly.
The First Few Hours
Most people have withdrawal symptoms within a few hours after they stop using. People with a severe addiction might use cocaine so often that they don't notice these symptoms when actively using the drug.
Days 1 to 3
These acute withdrawal symptoms should peak by about the third day. In addition, cravings will be the most intense and could catch a person off guard. When detoxing alone, many people relapse to avoid withdrawal symptoms.
Symptoms Taper
Acute withdrawal symptoms should decline over the next few days. Most acute symptoms will go away within about 7 to 10 days. After detox is complete, a person can transition to aftercare with inpatient or outpatient services. 
Medications Used for Cocaine Detox in Fort Lauderdale
Medications can help ease some of the symptoms of cocaine detox. However, the FDA has not approved any medications specifically for cocaine detox. Instead, medications that treat anxiety, depression, as well as restlessness can reduce common withdrawal symptoms.
These include:
Topiramate

reduces brain activity and can lower feelings of agitation.

Modafinil

helps with drowsiness and promotes healthy sleep patterns.

Propranolol

treats hypertension and reduces anxiety during detox.

Vigabatrin

reduces intense cravings that some people have while going through cocaine withdrawal.

Gabapentin

 decreases the intensity of the withdrawal process.
Lastly, an individual might use related medications for continued mental health treatment after detox. 
What Happens at a Fort Lauderdale Cocaine Detox?
Cocaine detox is the best way to start recovery from cocaine addiction. Moreover, a person gets the professional support they need to manage withdrawal symptoms safely. Last but not least, inpatient detox facilities also offer a comfortable setting for treatment. 
The Retreat of Broward helps people engage in the recovery process. Additionally, we offer amenities to make the process as enjoyable as possible. For instance, these amenities include private rooms and leisure activities to promote a sense of community among peers. Our team also connects people with aftercare services to help them transition after detox. 
Begin Our Cocaine Detox in Fort Lauderdale, FL
Our cocaine detox program in Fort Lauderdale, Florida is here to help you or a loved one begin recovery from cocaine addiction. We offer Beacon Health to help connect patients to addiction professionals and facilities. The Retreat of Broward offers clinical and medical support for you to detox safely from cocaine. With our help, you can start your recovery off the right way. Contact us today to learn more about our cocaine detox program.