Alcohol Detox Fort Lauderdale, FL
Alcohol detox is the first step in recovery from alcohol addiction. However, many people struggle with this first step due to withdrawal symptoms. As a result, they continue to drink to avoid these uncomfortable and sometimes dangerous symptoms. Alcohol detox in Fort Lauderdale, Florida can help you manage these symptoms so you can take the first step in your recovery. 
We offer our services near Coconut Creek, Margate, and Pompano Beach to name a few of our locations. The Retreat of Broward provides professional Florida alcohol detox services. We can help you start your journey to long-term sobriety.
What is Alcohol Detox?
Alcohol detox is the beginning of addiction treatment when you stop drinking. You need time to adjust to this change because alcohol affects how your body and mind function. However, as you adjust to this change, you could have withdrawal symptoms, and these symptoms can be difficult to manage alone.
Therefore, you need alcohol detox from a professional facility such as the Retreat of Broward near Fort Lauderdale, Florida. Often, people quit "cold-turkey" without support, yet they fail to continue recovery. For a few days, they feel fine, until all of a sudden, they have withdrawal symptoms. While these symptoms are temporary, they can be painful and even life-threatening, leading back to drinking for relief.
During alcohol detox, you get the medical and psychological support you need. By entering an inpatient facility, you are also safe from triggers and temptations to start drinking again. If you cannot quit drinking on your own or are concerned about withdrawal, then our alcohol detox in Fort Lauderdale is right for you.
The Importance of Alcohol Detox
Alcohol detox is important for a number of reasons. First and foremost, alcohol detox helps you stay safe during the early stages of recovery. Your withdrawal symptoms could begin mildly and then become painful or dangerous when you quit on your own. For this reason, you need medical support for the alcohol withdrawal symptoms.
In addition, alcohol detox at a rehab facility keeps you from reaching for alcohol to relieve your symptoms. At an inpatient facility, you will not have access to alcohol. Thus, you won't be able to cave in to cravings and give up on your recovery.
Alcohol detox also provides support for mental health symptoms you might have. Often, underlying mental health issues cause alcohol addiction. Therefore, as you detox, mental health symptoms might return. However, you will be able to deal with them head-on with support, rather than masking them by drinking.
Lastly, alcohol detox is important because it sets you up for long-term recovery. While detox is the first step in recovery, it is also one of the shortest. After that, you need to continue with some sort of aftercare, either inpatient or outpatient. Thus, our alcohol detox in Fort Lauderdale will connect you to aftercare programs to take the next steps in your recovery.
How to Detox From Alcohol in Fort Lauderdale
Detox from alcohol requires a few things to ensure your safety and success. First, you need to stop drinking altogether. While cutting back on drinking could reduce your risk of negative consequences and health issues, you could find yourself slipping back to heavy drinking down the road. Alcohol addiction is a chronic mental disorder, so simply cutting back isn't an option for recovery.
Second, you need support. Support can come from many places. For instance, family members and friends can provide emotional support, while medical staff will help you with withdrawal symptoms. In addition, peer support from others in recovery reminds you that you are not alone.
Next, you need a reason for detox and recovery. Without a reason to quit drinking, you will struggle to stay motivated throughout the process. Quitting alcohol is not easy. Therefore, you must continually remind yourself of why you chose recovery in the first place.
Finally, you need a plan to detox from alcohol. Addiction treatment professionals will help you create a treatment plan. Staff will assess your level of addiction to determine what path is best for your symptoms of alcohol detox. Your plan could include psychotherapy, individual therapy, nutritional counseling, or medication-assisted treatment (MAT).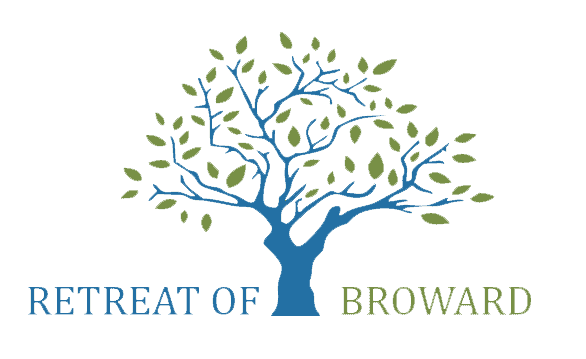 Reach Out Today and Speak with an Addiction Medical Professional
Signs and Symptoms of Alcohol Withdrawal
The signs and symptoms of alcohol withdrawal occur due to alcohol dependence. In other words, ridding yourself of alcohol confuses your body and mind because they are now dependent on alcohol to function. As a result, you will experience physical and mental symptoms while your body returns to a pre-addiction state.
Common signs and symptoms of alcohol detox include:
Headache

Anxiety and depression

Fatigue

Irritability

Trouble thinking

Difficulty sleeping

Mood swings

Nausea and vomiting

Sweating

Clammy skin
Severe symptoms of alcohol detox are less common, however, they could be life-threatening. These symptoms are also called "delirium tremens" or "DTs" and include:
Hallucinations

Seizures

Tremors

Fever

Mental confusion

Agitation
The severity of your symptoms depends on a few factors. First, the longer you have been addicted to alcohol, the more likely you are to struggle during detox. Also, the amount you drink on each occasion affects your symptoms. Lastly, your overall state of both physical and mental health can impact how you experience withdrawal.
Alcohol Detox + Withdrawal Timeline
Although alcohol detox can vary, you can expect a similar withdrawal timeline to your peers. The most intense physical symptoms go away within one to two weeks. However, long-term symptoms can linger for months or years.
Florida alcohol detox at The Retreat of Broward will help you through the intense stages of detox, which will roughly follow this timeline:
First 12 Hours
You could start to have mild withdrawal symptoms within hours after you stop drinking. Since many people with alcohol addiction drink daily, they usually avoid these symptoms. Therefore, you might notice your symptoms appearing around the time that you would normally drink.
The First Two Days
After one day, your symptoms will increase in severity. In addition, you might have strong cravings. These cravings come on because your body wants to find some sense of relief. However, you will have support to fight these cravings as you complete your alcohol detox.
Days Three to Seven
Your symptoms should peak within three to four days of detox. In other words, after only about four days, you will be through the worst of it. Your symptoms, therefore, continue to lessen in severity throughout the remainder of the first week.
After the First Week
Most people will have very few intense symptoms after the first week. However, if you have a severe addiction, you might need additional time in detox as your symptoms subside. Most detox programs will last about one to two weeks. After that, you can transition to long-term alcohol rehab.
Medications Used for Alcohol Detox in Fort Lauderdale
Certain medications can be used for alcohol detox, also known as "medication-assisted treatment" or "MAT." MAT combines behavioral therapy with FDA-approved medications for alcohol detox. 
Medications used during alcohol detox include:
Benzodiazepines
Benzodiazepines or "benzos" help with a number of symptoms you might have during detox. These medications can treat sleep issues, seizures, and anxiety. In addition, benzos are used as muscle relaxants, so they can treat tremors and muscle spasms. Common benzos include Valium, Xanax, and Ativan.
Acamprosate
Acamprosate helps reverse some of the brain damage caused by long-term drinking. After years of alcohol abuse, your brain functions differently and needs time to repair itself. However, Acamprosate can lessen the effects of withdrawal by reducing cravings and other symptoms.
Disulfiram
Disulfiram doesn't reduce the severity of withdrawal symptoms. Instead, disulfiram deters you from continuing to drink if you do relapse. Disulfiram produces unwanted and unpleasant effects when combined with alcohol. As a result, if you drink while taking disulfiram, you might have symptoms like nausea, low blood pressure, or weakness. 
Naltrexone
Naltrexone acts as a blocker of the effects of alcohol. That is to say, if you do relapse during early recovery, you won't feel the effects of alcohol as strongly—if at all. However, naltrexone is not recommended until after severe symptoms go away. Therefore, you might use naltrexone after alcohol detox.
What Happens at a Fort Lauderdale Alcohol Detox?
Alcohol detox in Fort Lauderdale starts your recovery off on the right path. You get the support that you need to manage withdrawal symptoms safely. In addition, you will stay in a comfortable facility to heal from alcohol addiction.
During alcohol detox, the professionals at The Retreat of Broward will help you dedicate yourself to your recovery goals. We also offer leisure activities and private rooms so that you can detox comfortably. Our peaceful and intimate atmosphere will allow you to heal and move forward with long-term sobriety.
Begin Our Alcohol Detox in Fort Lauderdale, Florida
Our alcohol detox program is here for you or a loved one to begin recovery. Whether this is your first time in detox or you have attempted detox before, or you need family, individual or dialectical behavioral therapy, The Retreat of Broward offers services around the Pompano Beach, Oakland Park, Coral Springs, and Hollywood, Florida areas. We are here to help you start your life over in recovery and accept TRICARE,  Aetna insurance and Private Healthcare Systems, Inc. (PHCS) plans. 
Contact us today to learn more about our Florida alcohol detox program.