Anthem/Blue Cross Insurance
For many, discouraging factors for those seeking help include the costs of addiction and mental health treatment. At Retreat of Broward, we are dedicated to making our treatment services as accessible as possible. 
Anthem plans can meet the needs of their policyholders, which includes providing them with the mental health and addiction treatment coverage they might need. Anthem/Blue Cross detox in Broward County can help people get the therapy and rehabilitation they deserve at affordable costs.
What is Anthem Insurance?
Anthem is one of the nation's largest health insurance companies and provides coverage in 14 states, including Florida. An independent licensee of the Blue Cross and Blue Shield (BCBS) Association, Anthem offers coverage for an extensive network of mental health providers. These providers include therapists, physicians, and specialized mental health and addiction treatment facilities.
Anthem insurance offers its 13 million members various policies and levels of coverage. This this makes it a popular choice among those living with mental health disorders. Retreat of Broward recognizes the value of Anthem insurance and offers in-network providers in the Fort Lauderdale, Florida area. Treatment options are affordable and effective, thanks to Anthem Blue Cross detox in Broward.
Anthem policies fall into one of three categories:
Bronze: Bronze plans offer the lowest monthly premiums but with the highest co-pays and deductibles. Within this plan, Anthem covers approximately 60% of members' medical expenses.

Silver: Though this plan requires higher monthly premiums, the deductible and copays are lower than in the Bronze plan. Anthem pays for about 70% of medical expenses within Silver plans.

Gold: Gold plan members pay the highest monthly premiums. However, they boast the lowest deductible and copays. This plans covers roughly 80% of medical expenses.
Is Addiction Treatment Covered By Anthem
In Georgia, Anthem members can expect partial addiction treatment coverage. The exact coverage for addiction treatment depends on the specific plan. Therefore, it is important for the patient to reference their particular policy. Under its medical program coverage, Anthem covers the following types of addiction treatment. 
This includes:
Detoxification programs

Residential treatment

Partial hospitalization program (PHP)

Intensive outpatient program (IOP)

Standard outpatient program (OP)

Certain medications used in medication-assisted treatment (MAT)
Retreat of Broward offers mental health and addiction therapies including detox and individual therapies. Many of our providers are in-network with Anthem. As a result, this assures our clients who are Anthem policyholders can access these services.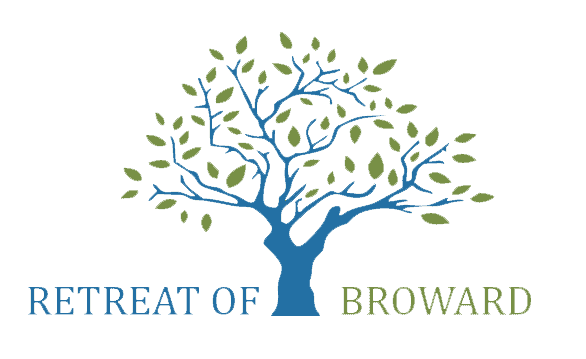 Reach Out Today and Speak with an Addiction Medical Professional
Is Mental Health Covered By Anthem?
Anthem includes the mental health benefits Retreat of Broward offers in most medical plans. In fact, their policies reflect the view that mental and physical health aren't separate from one another. After all, both are equally relevant to a person's well-being. Though policies and circumstances may vary, Anthem is dedicated to providing partial coverage, full coverage, or reimbursement for mental health services. 
The mental health conditions Anthem insurance covers include:
Substance use disorders (SUDs)

Depression

Anxiety disorders (including OCD)

Post-traumatic stress disorder (PTSD)

Eating disorders

Attention-deficit hyperactivity disorder (ADHD)
Anthem's mental health coverage encompasses several evidence-based treatments, provided an in-network provider holds these sessions. This coverage includes talk therapy and a variety of other therapy types. For example, Anthem covers holistic and behavioral therapy modalities, They're covered as long as they can be backed by science and proven to be beneficial to the individual policyholder's mental health disorder. 
These therapy types include:
Cognitive-behavioral therapy (CBT)

Dialectical behavior therapy (DBT)
Amounts can vary but, generally speaking, Anthem insurance covers between 20% to 50% of a therapy session. However, it is important to note that if a therapy session is not held with an in-network provider then an individual will be liable for all associated fees. This is why one should seek therapeutic services by facilities with mental health providers who are in-network.
Should I Expect A Deductible For My Anthem Coverage?
All Anthem policies come with an associated deductible. Individuals must reach their deductible before their insurance coverage fully begins. This means they pay out-of-pocket until their deductible has been met. Once the deductible has been met, Anthem will cover medical expenses. 
The amount of the deductible depends on the specific policy. Again, bronze plans come with the highest deductible while gold plans offer the lowest. It is easy for Anthem members to review their specific policy, so they can check their deductible and understand the details of their coverage. If someone is currently a member of Anthem insurance, they can utilize their online resources to understand the details of their policy. Additionally, they can see what mental health providers are covered with it.
Anthem/Blue Cross Detox in Fort Lauderdale, FL
Retreat of Broward wants to help as many individuals as possible. We offer in-network providers so our Anthem/Blue Cross clients can get the coverage they need to receive treatment at our facilities. With Anthem/Blue Cross, detox in Broward County can be a straightforward affair. We also accept Aetna insurance. 
To learn more about the programs and services we provide, or to get started on your recovery, contact us today.