Carfentanil Detox In Fort Lauderdale, FL
Begin Your Recovery Today
The Dangers of Carfentanil
Both illegally-made fentanyl and carfentanil are extremely dangerous. Consequently, they can lead to quick overdose and death. However, carfentanil is much more potent than fentanyl. Because of this, multiple doses of the anti-overdose medication naloxone (Narcan) may not be effective. As a matter of fact, in some cases, the naloxone dose may wear off before the carfentanil dose, leading to an overdose again.
The Centers for Disease Control and Prevention (CDC) reports that 56,000 deaths occurred in the United States from synthetic opioids (not including methadone). Additionally, synthetic opioid-involved death rates increased by 56% from 2019 to 2020. Furthermore, this accounted for 86% of all opioid-involved deaths in 2020. There is concern that these rates may not be conclusive as lab analyses that can detect trace amounts of carfentanil are not always performed. 
A lethal dose of carfentanil can kill quickly, usually due to respiratory failure. To further complicate matters, it can be difficult for first responders and medical personnel to recognize or detect carfentanil as the substance involved. Carfentanil crosses the blood-brain barrier (BBB) rapidly which can lead to a lethal dose in as little as a minute. In fact, a user may lose consciousness while administering the drug.
Signs of carfentanil overdose are similar to other opioid toxicity and overdose including:
Pin-point pupils
Shallow breathing
Nausea/vomiting
Lethargy
Dizziness
Confusion
Weak pulse
Cold and clammy skin
Unconsciousness
Cyanosis (skin turning blue)
Heart failure
Coma
Death
What Happens at Carfentanil Detox Near Fort Lauderdale?
Anyone seeking carfentanil detox near Fort Lauderdale should do so at a medically-supervised detox facility. At Retreat of Broward, our addiction specialists begin by giving each client a thorough physical and mental assessment. Accordingly, this allows us to put together a detailed individualized treatment plan based on a client's specific needs. 
Using illicit drugs that contain carfentanil may increase dependence, cravings, and withdrawal symptoms. However, because carfentanil is closely related to fentanyl and other synthetic opioids, the detox and timeline are similar. At our detox facility, we are committed to helping people get through the detox process safely and comfortably. Therefore, this may involve administering FDA-approved medications to lessen or sometimes prevent withdrawal symptoms.
Common Synthetic Opioid Withdrawal Symptoms
Fever and chills
Restlessness
Muscle and bone pain
Nausea and vomiting
Diarrhea
High blood pressure and heart rate
Excessive sweating
Loss of appetite
Anxiety
Runny nose
Insomnia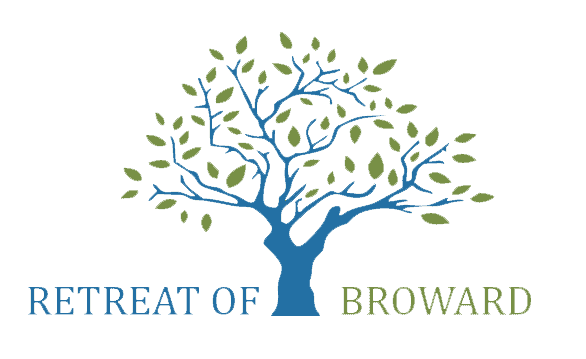 Reach Out Today and Speak with an Addiction Medical Professional
Timeline of Synthetic Opioid Detox
First day: Withdrawal symptoms begin within eight to 24 hours from last use.
Second and third day: Symptoms and cravings increase and are usually worse between 48 to 72 hours after the last use.
Fourth to tenth day: Depending on the individual and their usage history, withdrawal typically last five to 10 days. In some cases, it may take up to 14 days to rid the body of the drug.
Aftercare plan: Detox is the first step toward recovery. After the detox program is complete, we help clients plan the next step in their recovery. This may involve continuing care in a residential facility or an outpatient program.
During detox, many emotions come to the surface. Retreat of Broward offers clients many therapies as part of our detox program. These therapies help people change how they think, better understand their addiction and take back control of their lives. 
We offer:
Transformative Carfentanil Detox in Fort Lauderdale
In spite of the risk, people with substance use disorders are losing their lives daily from overdose due to illicit synthetic opioids. Our team of professionals is here to help you take that first step. Contact us today to learn more about Fort Lauderdale carfentanil detox