Begin Your Recovery Today
The first type of treatment someone goes through when heavily addicted to drugs or alcohol is detox. Before going through other kinds of treatment or services, one must rid their body of substances. Thankfully, we provide a stable and comfortable environment for Oakland Park detox. 
While we are not based in Oakland Park, we are happy to service people who live there. If someone needs assistance with addiction, our team can help them in the recovery process. Withdrawal from drugs or alcohol can be a dangerous process when done alone. That's why we provide professional and trained staff members to help patients every step of the way.
Florida Addiction Statistics
Florida is a beautiful place to live with its gorgeous beaches and cities. However, Florida is also seeing a rise in addiction. The problem with drugs and alcohol is rampant around the state. In fact, Florida is ranked second in the nation for overdose deaths according to the Centers for Disease Control and Prevention. 
Florida is known around the country to have a drug and alcohol problem. In Florida, from 2017 to 2019, opioids accounted for 79% percent of fatal overdoses on average. Opioids include different kinds of drugs, but the most common to overdose on is fentanyl. Drugs can come in many forms, from powder, to pills to name a few examples.
They can also be mixed together, providing a higher risk of overdosing. One of the most common types of drug abuse in Florida is opioids. Opioids are very dangerous because of their high potency in such a small amount. Furthermore, alcohol-related reports are also rising almost every year and are one of the most frequently used substances abused in Florida. 
According to the Substance Use Trend Alert, 2019 study disclosed 18% of adults in Florida engaged in heavy drinking or binge drinking. This issue is a huge problem because it was also found that alcohol-related deaths rose 72% from 2012 to 2019. The amount of alcohol-related deaths is concerning, and it continues to rise.
What is Detox?
Detox is the process where someone with a drug or alcohol addiction clears their body of substances. This is the first process anyone with a heavy addiction goes through. While it's the first treatment, it is also the toughest treatment in the recovery process. People often develop painful symptoms when constantly using drugs or alcohol. 
However, withdrawing from substances also comes with risks. When withdrawing from substances, patients may go through a tough time. This is mainly because the brain and body think using substances is needed to survive the day. As people use drugs and alcohol, the body builds a tolerance to the substances, making them use more and more over time. 
Withdrawing from this cycle provides many dangers to the health of the user. Hence, it is highly discouraged to detox alone. At The Retreat of Broward, we provide everything our patients need to have a comfortable and safe detox process. 
Our team will be there to constantly supervise their physical and mental health during Oakland Park detox. Patients can free themselves from the burden of addiction by going through detox. When the cycle of addiction is broken, the patient will then step into a life of sobriety.
 Why Detox Near Oakland Park?
There are many reasons why someone should go through detox. When someone is struggling with addiction on a daily basis, detoxification is great to start the recovery process. If someone finds a place to safely detox, our detox near Oakland Park is the best place to do so. 
Our team makes sure patients are comfortable and stable throughout the process. Additionally, detoxing also improves their quality of life. Detoxing near Oakland Park is convenient for those who live there. It may be troubling to find the right facility, but here at The Retreat of Broward, we provide the best services and programs for Oakland Park detox. 
We aim to help the individual live a life without substances. Our focus is to remove the patient from any outside influence or triggers that might make them relapse at any time. This will further benefit their goal of sobriety by withdrawing from all the substances that need to leave their body and life. Our team will monitor patients constantly and consistently, making sure each individual remains stable and as comfortable as possible. 
If any patients grow any cravings while in detox, we will administer certain medications to help. Medications will also help reduce the impact of withdrawal symptoms. If someone of their loved one struggles with addiction and want to begin the recovery process, our facility guarantees our patients a healthy and beneficial Oakland Park detox process.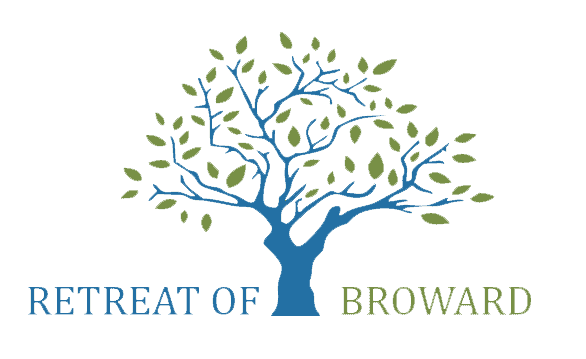 Reach Out Today and Speak with an Addiction Medical Professional
Detox Programs Offered Near Oakland Park, FL
Addiction is not the same for everyone. While there are many common signs and symptoms in certain drugs, everyone's condition will not be the same. Hence, we focus on individualized programs for multiple forms of addiction. Our staff will cater to a person's needs based on their addiction level and the symptoms they are struggling with. 
Our detox programs include: 
Alcohol Detox
Alcohol detox is the start of treatment when one stops drinking. Adjusting to the change without alcohol is difficult because it affects the mind and body. Thankfully, patients will get the medical and psychological care they need during the process. They will also be safe from alcohol-related triggers or the temptation to continue drinking. 
Cocaine Detox
Cocaine detox is a great way to begin cocaine recovery. Detox and withdrawal usually take around a week to 10 days for severe symptoms to go away. Additionally, detox will help patients improve their cognitive functions. Our staff will always be available to monitor their mental and physical health during the detox process. 
Meth Detox
Meth is a powerfully addictive stimulant that affects the central nervous system. It is usually used to increase wakefulness and physical activity, but the dosage is very dangerous, making it easy to relapse. Meth detox will help patients rid the substance from their body and decrease the risk of relapse as treatment goes on. 
Fentanyl Detox
Fentanyl is a synthetic opioid 50 to 100 times more potent than morphine. Because of its potency, people can overdose and get addicted to it very quickly. Even very little can be lethal to a user when taken illegally. During fentanyl detox, we will make sure the user is in a comfortable and stable environment when going through withdrawal. 
Prescription Drug Detox
Prescription drug addiction is just as dangerous as any other addiction. This type of addiction happens when someone is prescribed medication by a doctor but abuses the dosage by taking more than prescribed. Many times these medications are pain relievers or stress relaxers. Prescription drug detox will assist patients in having a normal life away from prescription drugs.
Services We Provide for Oakland Park Detox
Each of our programs during Oakland Park detox offers patients the chance to go through various therapy sessions. We understand addiction affects the body and the mind. That's why we provide multiple services that will also assist in mental health during the detox process. 
These services include:
Cognitive-Behavioral Therapy (CBT)
Cognitive-behavioral therapy (CBT) aims to change any harmful behaviors the patient still experiences. It focuses on how their beliefs and behaviors influence their actions. Patients will work with their therapist to find the best approach to resisting any negative ideas that might encourage relapse. 
Individual Therapy
Individual therapy is the most common type of therapy to explore solutions and coping mechanisms for addiction. Patients will go through a one-on-one session with a therapist to discuss their behaviors, thoughts, and emotions. Individual therapy is used to alleviate a range of different problems that come with addiction.
Group Therapy
In group therapy, multiple individuals will take time to speak with a trained therapist in a private room. This encourages sharing experiences with peers who have similar stories. This will assist patients in opening up and exploring or sharing their emotions with each other. This will give someone a greater understanding that they are not alone in their struggles. 
Family Counseling
Family counseling allows family members to talk to one another in a safe space. This will help with any issues developed because of substance abuse, or anything else that needs to be discussed and resolved. If there seems to be recurring conflict, the need to communicate needs, or just wanting family support, family counseling is a great way to start. 
Dialectical Behavior Therapy (DBT)
Dialectical behavior therapy (DBT) is a type of cognitive-behavioral therapy where it teaches people to develop healthy ways to cope, and regulate their emotions. It goes beyond the physical aspects of addiction and helps with the mental health conditions included in addiction. DBT helps develop skills and techniques to express emotions in a healthy way.
Begin Detox Near Oakland Park, FL Today
If you are struggling with alcohol or drug addiction, we are here to help you get started on your journey to recovery. Dealing with addiction and its painful symptoms should not be endured on a daily basis. Detoxing is the most important process toward sobriety, and our team can help you comfortably work through Oakland Park detox. We also offer detox services near the Coral Springs area. If you or someone you know needs to start recovering from addiction, we will be happy to take in patients at our facilities near Oakland Park, Florida. 
Reach out and contact us today about our detox services and programs, or visit our admissions page.