Fentanyl Detox in Fort Lauderdale, FL
Like many other opioid drugs fentanyl is extremely addictive. What is more, the pleasant feelings that people experience quickly fade after the first few doses. Thus, this leaves them unable to overcome their feelings and symptoms of withdrawal. Fortunately, our medically supervised fentanyl detox in Fort Lauderdale can alleviate those feelings and symptoms. Last, but not least, we can indeed put a person on the path to a lasting recovery.
What is Fentanyl?
Fentanyl is a synthetic opioid that can be used to ease chronic pain as well as other medical conditions. As well, common street names for fentanyl include "China white," "China girl," "Goodfella," and "TNT." Additionally, its chemical makeup is similar to that of morphine. However, the potency of fentanyl is 100 times more powerful than morphine and 50 times more powerful than heroin. 
The 2 types of fentanyl are pharmaceutical fentanyl and illegally manufactured fentanyl. Moreover, both types are synthetic opioids that slow breathing and heart rate. Lastly, pharmaceutical fentanyl is prescribed by doctors to treat severe pain, like pain experienced in advanced-stage cancer for example.
In addition, it can also be used in anesthesia. Nevertheless, because of its potency, addiction to fentanyl among young adults has increased in recent years. All in all, this is a trend that has seen grim consequences.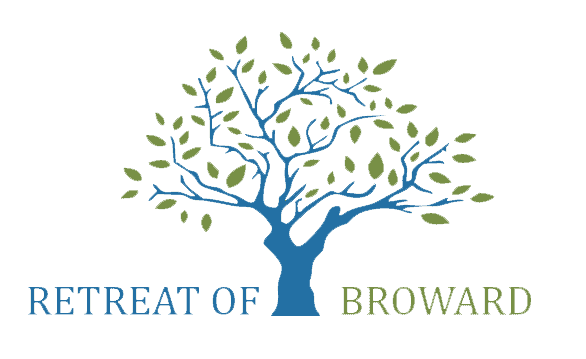 Reach Out Today and Speak with an Addiction Medical Professional
The Dangers of Fentanyl
According to an April 2022 study by the Journal of the American Medical Association (JAMA), the rates of death by overdose among 14 to 18 year old's quadrupled. Hence, this occurred by them illegally manufacturing fentanyl as well as other synthetic opioids from 2018 to 2021.
Moreover, a contributing factor to this increase, JAMA said, was teens often mistaking counterfeit tablets that contain fentanyl for less-powerful drugs like opioids or Xanax for instance. Consequently, however, fentanyl infiltrated the illegal heroin market years ago, but teens are more likely to take pills than powdered drugs.
Moreover, fentanyl remains a dangerous drug because:
It is very easy to get addicted to fentanyl
Fentanyl addiction among young adults remains a concern due partly to how easy it is to get hooked–therefore, all it takes is 1 use of fentanyl to develop cravings for it. Additionally, fentanyl's potency alters the chemistry of the brain. To add, this happens by binding with neuroreceptors that decipher and transmit pain signals from different body areas to the brain. Fentanyl also sparks a surge of "feel good" endorphin levels in the brain as well. As such, these raised levels can therefore create a euphoric state. As a result, it makes the brain remember fentanyl substance abuse as a positive behavior.
Cravings for fentanyl are difficult to overcome
First and foremost, if cravings for fentanyl are ignored, the body, in turn, responds with negative withdrawal symptoms. As a result, the user is more likely to take fentanyl in order to avoid such withdrawal symptoms. These include nausea, vomiting, uncontrolled shaking, as well as muscle pain for instance. Furthermore, this makes the process of fentanyl detox challenging.
Tolerance for fentanyl grows quickly
Another reason fentanyl is dangerous for young adults is that the body quickly develops a tolerance to the drug. Therefore, this makes the risk of accidental overdose increase significantly as a result. After all, all it takes is 2 milligrams of fentanyl to result in fatal overdose.
Fentanyl mixes well with other controlled substances
Unfortunately, drug dealers have been known to mix fentanyl with other illegal substances to increase their potency. Furthermore, illegal pills seized by the Drug Enforcement Agency (DEA) have been shown to contain fentanyl levels ranging from 0.02 milligrams to 5.1 milligrams. In addition, the dangers of fentanyl are even higher when combined with other opioids, alcohol, or sedatives like alprazolam (Xanax), lorazepam (Ativan) and clonazepam (Klonopin).
Signs and Symptoms of Fentanyl Addiction
The signs and symptoms of fentanyl addiction can be similar to other substance use disorders. Additionally, these symptoms can include some or all of the following:
Physical Symptoms
Constricted pupils
Drowsiness
Insomnia
Reduced appetite
Slowed cognition and bodily movement
Cognitive Symptoms
Difficulty focusing and concentrating
Impaired memory
Impaired judgment
Cravings for fentanyl
Paranoia
Hallucinations
Thoughts of suicide
Behavioral Symptoms
Slurred speech
Spending increasing amounts of time and money obtaining, using, and recovering from fentanyl use
Isolating from friends and family
Lack of personal hygiene
Neglect of duties at work or at school
Fentanyl Detox + Withdrawal Timeline in Fort Lauderdale
The timeline under which people withdraw from fentanyl can vary, depending on the person, the average daily amount of fentanyl used, as well as whether there were any other drugs that were taken along with fentanyl. In sum and what that said, fentanyl withdrawal usually lasts between seven and 10 days. 
Withdrawal symptoms include:
Aches and pains in the muscles and bones
Insomnia or poor sleep
Increased sensitivity to pain
Dysphoria and irritability
Uncontrollable leg movements
Chills and fever
Nausea and vomiting
Diarrhea
How Long Does Fentanyl Detox in Fort Lauderdale Take?
Fentanyl withdrawal symptoms can appear 6 hours after taking the last dose. Additionally, these symptoms will likely increase until "peaking" approximately 1 to 3 days into the process. However, they start to resolve over the course of a week or so. Last but not least, some people may experience less intense withdrawal symptoms for several weeks afterward.
Though the process of fentanyl detox in Fort Lauderdale can be extremely uncomfortable, it is seldom life-threatening. Still, one should watch out for dehydration and electrolyte imbalance, caused by diarrhea and vomiting. Sometimes fentanyl withdrawal require the use of intravenous fluids or other medical interventions. Hence, this is why attempting fentanyl detox alone is never recommended.
Detox from Fentanyl at The Retreat at Broward in Fort Lauderdale, FL
The fentanyl detox program at The Retreat at Broward can and will help you successfully withdraw from fentanyl addiction in a safe and supportive environment. Additionally, we offer inpatient and outpatient treatment options. As well, we offer medication-assisted therapy to reduce and control the withdrawal symptoms of fentanyl detox in Fort Lauderdale and near Margate. Additionally, we offer detox for carfentanil. 
Contact us today to find out how our fentanyl detox services can work for you or your loved one.
Upon submitting this form one of our Admissions Representatives will be in contact with you to discuss and complete a full verification and medical assessment. We value your privacy, when contacting us, you can rest assure that your information is 100% confidential.