Fentanyl Detox in Fort Lauderdale, FL
Begin Your Recovery Today
Fentanyl is a synthetic opioid between 50 and 100 times more potent than morphine. Sometimes prescribed to treat moderate or severe pain, just a tiny amount of this highly addictive drug often proves fatal. In recent years, the widespread prevalence of fentanyl throughout Florida has led to a dramatic increase in opioid-related overdose deaths. In an effort to combat increasing rates of fentanyl addiction and overdose in Florida, The Retreat of Broward has developed an accessible and effective fentanyl detox program in Broward County. 
For many, fentanyl addiction recovery begins with a short stay in an inpatient detox center. At The Retreat of Broward, we offer effective fentanyl detox in Fort Lauderdale, Florida. Our team of compassionate, experienced professionals helps clients through a safe, pain-free fentanyl withdrawal while preparing them to take the next step on their journeys to long-term recovery. To learn more about how to detox from fentanyl in Florida, contact us today. 
What is Fentanyl?
According to the National Institute on Drug Abuse (NIDA), "Fentanyl is a prescription drug that is also made and used illegally. Like morphine, it is a medicine that is typically used to treat patients with severe pain, especially after surgery. It is also sometimes used to treat patients with chronic pain who are physically tolerant to other opioids. Tolerance occurs when you need a higher and/or more frequent amount of a drug to get the desired effects." 
When prescribed by a medical professional, fentanyl is commonly given intravenously as a shot. The synthetic opioid can also be prescribed as a patch, applied directly to a person's skin, or in the form of tablets that are taken orally. Even when taken exactly as prescribed, fentanyl use can lead to the development of physical and psychological dependence. Once dependence occurs, a person must seek professional help.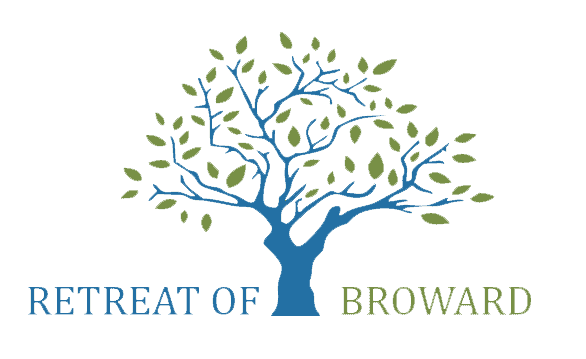 Reach Out Today and Speak with an Addiction Medical Professional
The Florida Fentanyl Crisis
Florida has been particularly hard-hit by increasing rates of fentanyl addiction and overdose. The Broward Sheriff's Office published a statement that reads, "In Florida, Broward County leads the state in fentanyl-related deaths. In 2020, 798 people died due to accidental overdoses, with 611 cases involving fentanyl. That's a staggering 72 percent increase in overdose deaths involving fentanyl from the year prior."
Furthermore, the Florida Department of Law Enforcement's 2021 Interim Drug Report states, "The most frequently occurring drugs found in decedents were fentanyl (3,210), ethyl alcohol (3,132), benzodiazepines (2,081). Occurrences of fentanyl increased by 11 percent (311 more), and deaths caused by fentanyl increased by 9 percent (243 more). Occurrences of fentanyl analogs increased by 50.5 percent (462 more), and deaths caused by fentanyl analogs increased by 40 percent (164 more)." 
Clearly, fentanyl is responsible for the vast majority of overdose-related deaths throughout Florida. Fortunately, The Retreat of Broward is available to help. Our fentanyl detox in Fort Lauderdale, Florida, serves as the frontline of defense against fentanyl-related fatality. For more information on fentanyl addiction resources in Florida, contact us today.

Signs & Symptoms of Fentanyl Addiction 
The Diagnostic and Statistic Manual of Mental Disorders, Fifth Edition (DSM-V) includes a list of criteria a person must meet to be professionally diagnosed with a fentanyl addiction (as well as other opioid use disorders): 
Using fentanyl in greater amounts than intended for longer periods of time than intended

Repeated attempts to cut back on fentanyl use or quit entirely with limited or short-term success

Spending a significant amount of time obtaining fentanyl, using fentanyl, and recovering from its effects

Experiencing a range of physical and psychological problems directly related to fentanyl use

Experiencing an increase in risk-taking behavior facilitated by fentanyl use. For example, a person might combine multiple substances at one time or repeatedly drive while under the influence of opioid narcotics

Neglecting activities that were previously enjoyed

A range of personal consequences directly linked to fentanyl use. These problems could include interpersonal relationship problems and financial, legal, and health issues

A physical tolerance for fentanyl is developed over time, meaning a person must use more of the drug to experience the desired effects

Neglecting personal responsibilities and obligations

Withdrawal symptoms occur when a person stops using fentanyl abruptly

Physical and psychological fentanyl cravings
How is Fentanyl Addiction Treated?
For many, seeking fentanyl addiction treatment is a matter of life and death. Fentanyl addiction recovery looks different for everyone, as no two experiences with fentanyl addiction are identical. However, the most effective fentanyl addiction treatment programs typically take a multi-staged approach — beginning with medically monitored detox. 
At The Retreat of Broward, we offer several effective treatment services as part of our comprehensive and highly individualized Fort Lauderdale fentanyl detox program. The services we offer include:
Individual

and group therapy 

Family counseling 

Cognitive-behavioral therapy (CBT)

Dialectical behavior therapy (DBT)

Dual-diagnosis treatment options (for co-occurring mental health concerns) 

Case management services 

Personalized aftercare planning
Once a person has been deemed physically stable in a medical detox program, they will transition into the next appropriate level of care. For some, that looks like residential treatment. Florida residential addiction treatment program provides clients with a safe and supportive living environment as they undergo full days of intensive therapy. The duration of residential programs depends on the unique clinical needs of each individual client. 
Alternatively, a client might transition from medical detox into an outpatient treatment program. This could include partial hospitalization (PHP), intensive outpatient treatment (IOP), or outpatient treatment. While a client is engaged in a fentanyl detox program, a personalized aftercare plan is developed. This plan always includes a transition into the next appropriate level of care. 
Finding Fentanyl Detox in Fort Lauderdale, FL
Finding a fentanyl detox is often a straightforward process. For many, factors like location, health insurance coverage, and access to subsequent levels of care play a role in the decision. At The Retreat of Broward, we are available to help potential clients find the best treatment options for their unique cases. 
It is always a good idea to consider the following when looking for a reputable Fort Lauderdale fentanyl detox:
Is the fentanyl detox program both licensed and accredited through the state of Florida?

Does the fentanyl detox center offer dual-diagnosis treatment for those with co-occurring mental health concerns?

Does the detox center offer intensive therapy as well as medication-assisted treatment?

What amenities are provided?

Does the detox center work with most major regional and national

health insurance

providers?
Start Fentanyl Detox in Florida Today 
Fortunately, finding a fentanyl detox in Fort Lauderdale is not difficult. In response to the fentanyl crisis, many state-funded and privately owned fentanyl detox centers have opened throughout the state in recent years. The fentanyl detox program at The Retreat at Broward helps individuals successfully withdraw from fentanyl addiction in a safe and supportive environment. Additionally, we offer inpatient and outpatient treatment options for continuing care. 
Contact us today to learn more about our fentanyl detox services and to begin your personal journey of fentanyl addiction recovery. 
Upon submitting this form one of our Admissions Representatives will be in contact with you to discuss and complete a full verification and medical assessment. We value your privacy, when contacting us, you can rest assure that your information is 100% confidential.