The Retreat of Broward is an addiction medical detox center located in beautiful Pompano Beach, Florida. They offer a caring and supportive environment to help you or your loved one start their recovery journey when struggling with alcohol or substance use disorders. As a DCF and Joint Commission-accredited medical detox center, the company provides a variety of options to help cover the costs of detox treatment, including Carelon detox in Florida. 
What Is Carelon Health Options?
Carelon Behavioral Health is the combination of various healthcare service brands to provide our members access to coverage in all 50 states at numerous facilities and providers. Its range of coverage includes all types of mental health disorders and addiction, as well as the services needed to treat such conditions.
From military personnel and Fortune 500 companies to individuals, families, and Medicaid enrollees, Carelon Health offers coverage for all levels of care and treatment. This provider focuses primarily on addiction treatment, behavioral health management, and related mental health and well-being services. 
Carelon Health Options works with government agencies, healthcare facilities, addiction and detox treatment centers, employers, and employee-sponsored health plans to support emotional and mental well-being and health. The company also offers support for crisis management, addiction recovery, and foster care.  
The Indianapolis-based company's multi-approach to care integrates physical, social, and behavioral health solutions to help improve health outcomes for covered members. The mission of Carelong Health is to create a better, easier healthcare experience by delivering quality solutions that put people first. 
As such, everything they do is centered on improving healthcare for people and ensuring they receive the care they need and disservice. Their system is built on 150+ years of experience and includes solutions that connect individuals, health plans, employers, healthcare providers, government agencies, and life science companies. Together, they provide meaningful results to support improved whole-health outcomes to meet the health needs of everyone.
Does Carelon Health Cover Addiction Treatment?
Yes, Carelon Health covers addiction treatment services as part of its mental health and behavioral services coverage to meet the unique needs of individuals, employers, health plans, and state agencies involved in Carelon detox in Florida.  
They accomplish this by:
Expanding access to addiction and mental health care. By working with their health care partners, Carelon's programs address a variety of addiction and menthol health issues and services, ranging from initial assessments to more complex conditions that can require longer treatment. In addition, Carelon, helps reduce the gaps between finding treatment facilities and the healthcare people need for specialty services, like addiction treatment for substance use disorders, long-term recovery, and medication management. 

Using their clinical knowledge and experience. Through their 150+ years of experience, they have an extensive healthcare provider network to deliver the addiction and behavioral health services people need. In addition, they have access to advanced informatics to help their members determine if they are high-risk sooner, so they can obtain the treatment services they need before their disorder worsens. 

Providing financial, clinical, and administrative value. Carelon's nationwide presence allows it to address challenges in the healthcare industry, such as ensuring access to quality care, rising healthcare and treatment costs, and meeting the expectations of its members. By using quality management and evidence-based utilization programs, the company provides services that are delivered cost-efficiently, effectively, and are the most appropriate. 
Some services that Carelon Behavioral Health may cover include:
Assessments

Screenings

Medical Exam

Medical Detox

Inpatient Rehab

Counseling
In addition, Carelon Health may provide coverage for outpatient treatment services as long as the facility is in-network unless there is an exception that is preauthorized by insurance. 
Opioid Management Program
Opioid use disorder is considered a chronic disease by Carelon Health. As such, this model of care includes medication-assisted treatment (MAT), community-based care coordination, and other recovery-related interventions. In addition, their opioid use disorder coverage encourages family, caregivers, and members throughout recovery and treatment to improve one's quality of life and outcomes
Does Carelon Behavioral Health Cover Mental Health Treatment?
Yes, Carelon Behavioral Health covers mental health treatment as part of the company's goal of assisting members and their families to achieve their recovery, mental health, and wellness objectives. 
They enhance the core of the program beings with quality clinical care and with data-driven technologies through its extensive provider network, which includes Retreat of Broward. 
Whether someone needs treatment for stress or a more serious mental health disorder or addiction, Carelon Health provides its members access to innovative services and solutions. 
What If the Provider Is Out-of-Network?
Out-of-network providers may not be covered or only partially covered spending on one's insurance coverage and plan. As such, it is best to speak to a Carelon representative to determine whether out-of-network coverage is included as part of your plan.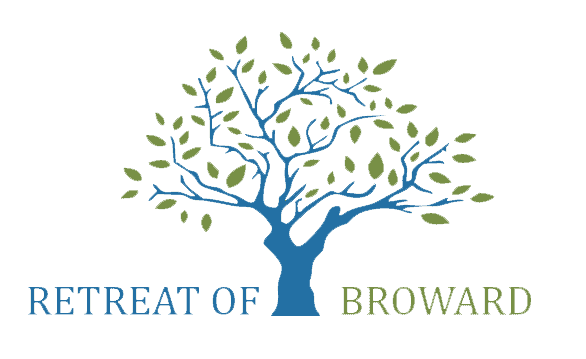 Reach Out Today and Speak with an Addiction Medical Professional
Will I Have a Deductible for My Carelon Health Coverage?
For people considering Retreat of Broward to receive treatment, the exact cost of treatment can and does vary. The costs depend on several factors, such as the coverage one has with Carelon Health, the amount of deductible, and whether the provider is considered in-network. 
Therefore, the exact deductible amount can vary. As such, the deductible would need to be met before Carolon Health would pay for treatment. Again, reviewing your plan coverage with a Carelon representative to determine your deductible amount is highly recommended. Our intake specialists can also assist you with determining your deductible amount before starting treatment.
Let Carelon Detox Florida Help Your Recovery
When you are looking for an affordable way to cover the costs of detox and mental health treatment, Carelon detox in Florida and Retreat of Broward are here to help. By partnering with Carelon Health, we help ensure the costs are as affordable as possible to provide you or your loved one receives the quality care they deserve. 
Furthermore, Carelon detox in Florida at Retreat of Broward provides a cost-effect, comfortable, safe, caring, and supportive environment for overcoming addiction and co-occurring disorders. 
Please feel free to contact us through our Admissions page for further details today.