Begin Your Recovery Today
For many people who have been struggling with addiction, medical detoxification is the first step on the road to recovery. In detox, a client undergoes drug or alcohol withdrawal under the close supervision of a team of medical professionals. The medical team monitors the client around the clock to ensure no health-related complications develop. Additionally, the clinical team treats the client with a combination of evidence-based therapies as they work toward physical stabilization. 
Making the decision to seek professional help for a drug or alcohol problem can be difficult. This is especially true if you aren't sure what to expect from the process. At The Retreat of Broward, we aim to take the guesswork out of the treatment process, answering any questions you have while adequately preparing you for the road ahead. Contact us today to learn more. 
What is Detox Like?
What is detox like? The experience a person has in medical detox will depend mainly on their unique circumstances. However, there are specific components of the detox experience that will remain consistent. 
Around-the-Clock Medical Care 
While in detox, clients have access to around-the-clock medical care. A dedicated team of medical practitioners checks in on clients regularly, administering comfort medications to help alleviate physical symptoms. A dedicated nurse takes vitals on a daily basis, ensuring no complications develop. Medical staff members treat moderate or severe withdrawal symptoms as soon as they develop. 
Medication Management 
People who are entering detox might be apprehensive about undergoing the intense discomfort that goes hand-in-hand with drug and alcohol withdrawal. In some cases, the detox team deems medication necessary to treat withdrawal symptoms. Examples of the medications commonly prescribed and administered in a detox setting include:
Anticonvulsants. People who are prone to seizures might take an anticonvulsant medication. Withdrawing from substances like alcohol and benzodiazepines can lead to seizures. Examples of anticonvulsant medications utilized in a detox setting include clonazepam, phenobarbital, and levetiracetam.
Antipsychotic medications. The symptoms associated with drug and alcohol withdrawal can be physical or psychological in nature. Antipsychotic medications are prescribed to clients with psychological withdrawal symptoms or to clients with a history of co-occurring mental illness. Examples of antipsychotic medications used in a detox setting include antidepressants, anti-anxiety medications, and medications used to treat insomnia. 
Buprenorphine. This FDA-approved medication is primarily used for the treatment of opioid withdrawal. Buprenorphine alleviates the more severe physical symptoms of opioid withdrawal while reducing drug cravings. In some cases, clients are given a combination of buprenorphine and naltrexone. This combination helps reduce the risk of opioid overdose. 
Vivitrol. This medication is made with extended-release naltrexone, which blocks the effects of opioid narcotics and alcohol. Vivitrol also helps reduce cravings that sometimes lead to relapse. 
Subutex/Suboxone. Subutex is a sublingual tablet that contains buprenorphine. It is a partial opioid agonist. Suboxone, a combination of naltrexone and buprenorphine, helps lessen the intensity of opioid withdrawal. Both medications are used to treat symptoms associated with heroin, fentanyl, and prescription painkiller withdrawal. 
Therapeutic Care 
Therapeutic care is an important part of the detox experience. At The Retreat of Broward, we focus on integrated care. We help clients heal on a physical, mental, and emotional basis. Our clients have access to the following therapeutic modalities:
Individual therapy. In individual therapy sessions, a client meets one-on-one with a licensed therapeutic professional. These sessions allow the client to dive deeper into the reasons behind their substance use. In a detox setting clients typically get at least one individual therapy session. 
Group therapy. A range of addiction and recovery-related topics are addressed in group therapy sessions. Topics might include relapse prevention techniques, the Disease Model of Addiction, 12 Step programs, and what to expect once detox concludes. In detox, clients can typically choose how many group therapy sessions they attend. 
Family therapy. Addiction affects every member of the family, not just the individual suffering from the substance use disorder. Because of this, it is important for each member of the family to heal individually. Family therapy sessions help heal damaged family dynamics. They teach family members how to communicate with one another and how to set and maintain healthy boundaries. 
Rest & Relaxation 
Rest and relaxation are important parts of the detox process. As a person undergoes withdrawal, they are encouraged to take care of themselves by resting, getting enough sleep, and eating healthy meals. Reputable detox centers like The Retreat of Broward offer a range of comfort-based amenities. Clients have access to comfortable bedrooms where they can heal and prepare for the next stage of their recovery journeys. 
What is Alcohol Detox Like?
Alcohol detox is an important initial step when it comes to the adequate treatment of alcohol use disorder. However, because symptoms associated with alcohol withdrawal can be so severe, many people are apprehensive about reaching out for help. Rest assured that at The Retreat of Broward, we have developed a program of alcohol detox that is safe and comfortable. We utilize a range of comfort medications, therapeutic techniques, and holistic approaches to recovery. Additionally, we prepare each client for the remainder of their recovery journey.
A typical day in alcohol detox can include:
A daily vitals check to ensure the client is healthy and physically stable. 
The use of medications to alleviate symptoms of alcohol withdrawal. 
Individual, group, and family therapy. 
The development of a personalized aftercare plan.
A smooth transition into the next level of care.
What Is Drug Detox Like?
The drug detox experience will vary depending on the type of drug being used. For example, those who have been using an opioid narcotic like heroin or fentanyl will have a different experience than those who have been using a stimulant like methamphetamine. 
Opioid Detox — Opioid drugs include heroin, fentanyl (a synthetic opioid), and prescription painkillers like oxycodone and hydrocodone. Opioid withdrawal is uncomfortable but it is rarely life-threatening. Symptoms include body aches, anxiety, stomach cramping, nausea, vomiting, and intense drug cravings. 
Stimulant Detox — Stimulant drugs include cocaine, methamphetamine, and prescription stimulants like Adderall, Ritalin, and Concerta. Stimulant withdrawal is generally mild or moderate. Symptoms include insomnia, increased appetite, and restlessness. 
Benzodiazepine Detox — Benzodiazepines are a type of sedative medication used to treat anxiety disorders and sleep disorders. Commonly prescribed benzodiazepines include Xanax, Klonopin, and Ativan. Symptoms of benzodiazepine withdrawal can be dangerous and include seizures, anxiety, and increased blood pressure/heart rate.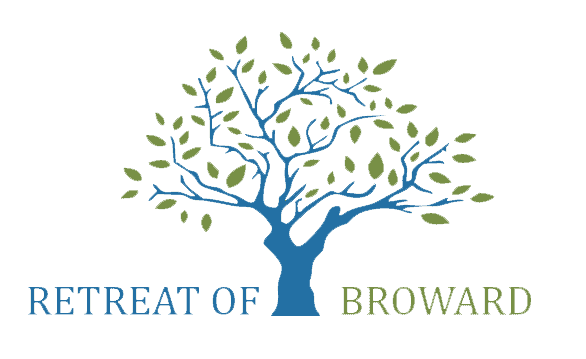 Reach Out Today and Speak with an Addiction Medical Professional
What to Expect From the Detox Experience 
Committing to change can feel overwhelming. Fortunately, those who make the decision to seek professional help will be guided through every step of the process. To learn more about what to expect from the detox experience, contact us today. 
Preparing for Detox 
What steps can a person take to better prepare for detox? Above all else, it is important to enter the experience with an open mind. For many, detox is the first step on the journey to recovery. In order for detox to be effective it should be immediately followed by a supplemental level of care. Preparing for detox might feel like an overwhelming process. However, we are available to help walk our clients and their loved ones through the entire experience from start to finish. 
While In Drug or Alcohol Detox 
What does an average day in drug and alcohol detox look like? The experience of each individual client depends heavily on their unique clinical needs. In most cases, a person can expect to partake in the following:
Daily vitals checks. This ensures a person is working toward physical stabilization and is not in need of any emergency medical care. 
Individual and/or group therapy sessions. While in detox, clients have access to individual and group therapy sessions. 
Case management services. Clients work with a case manager, who helps them identify which supplemental level of care is best for them.
12 Step program immersion. Clients are introduced to the 12 Step model of recovery. In many cases, meetings are brought into the detox center and held at least once a day. 
Aftercare Planning — What Comes Next?
Aftercare planning is an important piece of the puzzle. Medical detox is only the first step on the road to recovery. In order to be effective it should be immediately followed by a supplemental level of care. This might include:
Inpatient or Residential Treatment 
Partial Hospitalization (PHP)
Intensive Outpatient Treatment (IOP)
Outpatient Treatment (OP)
Sober Living Housing 
The right level of care for the client is determined by the medical team, therapeutic team, and individual case manager. 
Contact Us Today to Learn More 
If you or someone you love has been struggling with a substance use disorder, medical detoxification is an important first step toward recovery. The symptoms associated with drug and alcohol withdrawal can be dangerous if they are not carefully monitored. In order for a person to transition into the next stage of the treatment process, withdrawal symptoms must be treated as soon as they develop. At Retreat of Broward, we are available to help you or your loved one begin the journey of recovery. Contact us today to learn more.