Cognitive-Behavioral Therapy In Florida
Do you struggle with mental health disorders like anxiety and trauma? Has an addiction to drugs or alcohol affected your life? If so, you may need cognitive-behavioral therapy Florida. This type of therapy helps people change how they think. 
To add, they learn to manage their mental health better. Furthermore, they make progress in staying sober from drugs and alcohol. Thus, the Retreat of Broward offers this therapy and dialectical behavioral therapy as part of our detox programs.
What is Cognitive-Behavioral Therapy in Florida?  
Cognitive-behavioral therapy in Florida works in different ways. First, the core belief is a person's emotions, thoughts, and actions are connected. For this reason, when a person's negative emotions and thoughts take over, their actions do, too.
In turn, they become trapped in a cycle they find hard to break. Cognitive-behavioral therapy addresses this issue. It helps the person become more positive. First, to begin with, the person learns to break their concerns or disorders down into smaller pieces. This gives them an overview and they become less overwhelmed.
In addition, the person learns not to focus too much on past events. As such, doing so keeps them trapped in the past. Focusing on the now and how to use positivity to problem solve becomes the new norm as well. Not only does the person make progress with their mental health, but also substance use disorders.
How Long Does Cognitive-Behavioral Therapy Florida Last?
First and foremost, cognitive-behavioral therapy sessions last between 30 and 60 minutes. Furthermore, the treatment can run from 5 to 20 sessions. The length of the sessions depends on the person's specific needs and conditions. In general, treatment lasts from 12 to 20 weeks. 
After this, the therapist can help the person understand the progress they've made. From there, plans can be made to ensure the person continues moving forward on a positive path. Therefore, this type of therapy proves helpful for depression, anxiety, and PTSD. Furthermore, it helps people in recovery from addiction.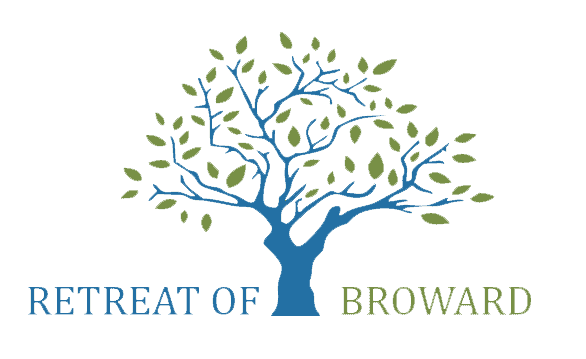 Reach Out Today and Speak with an Addiction Medical Professional
What are the Steps of Cognitive-Behavioral Therapy in Florida?   

When someone uses cognitive-behavioral therapy Florida, they follow a set of steps. First, the therapist and client work to identify any problems to address. As a result, they create a list of issues to address. Overall, these can be related to mental health or addiction.
Then, they have a clear place to start. Second, the person learns to become fully aware of their emotions and thoughts. All in all, too often, mental conditions and addiction cloud a person's thinking. In turn, they often have no real connection to what they think and feel.
With this in mind, fully identifying thoughts and emotions prepares a person to better understand them. Then, progress in changing them can be planned. Third, the person begins to see any negative thinking patterns they have. In fact, this faulty type of thinking holds many people back. Thus, negativity can rule a person's life.
As well, learning to become more positive impacts all areas of how someone lives. Last, the final step involves learning to change a person's behavior. The therapist helps the person to readjust how they think. As a result, they learn to make sure their behavior also changes. Positive thinking leads to positive acts.     
What are the Benefits of Cognitive-Behavioral Therapy?
Cognitive-behavioral therapy in Florida offers several benefits. To begin with, it helps a lot of people struggling with their mental health. These include anxiety, depression, and PTSD. As well, it proves effective when helping people learn to avoid a relapse into drug and alcohol abuse.
Other benefits include:
Offering a specific amount of time to complete sessions. As a result, a person has an end date in mind. 
Helping create a positive mindset. Thus, this replaces the impulse to view the world through a negative lens.
New skills. The skills learned during treatment can be used after the sessions are over. In fact, they can be used throughout a person's life when other challenges come up.
Flexible treatment. A person can engage in it one-on-one, as well as in group therapy. Not only this but there are self-help books to help a person work on it at any time.    
What Happens During Cognitive-Behavioral Therapy in Florida?   

Fortunately, our detox program provides cognitive-behavioral therapy that changes lives. Moreover, it can take place in more than 1 way. Because of this, our clients enjoy several ways to improve their lives with this therapy.
The options for this therapy include:
Group therapy: Group therapy brings together people who deal with similar issues. With this in mind, they help each other overcome challenges and form bonds.  In turn, they know they are not alone. From there, they move forward in positive ways.    
Trauma focus: When someone has trauma in their past, it impacts their entire life. It can cause anxiety, depression, and PTSD. That being the case, our trauma focus program becomes important. At this stage, the client can discuss their trauma and how it impacts them. Then, the healing can begin as as a result.                       
Motivational interviewing: While the idea of this may sound unusual, it provides vital help. Therapists help clients come up with a plan to alter and improve their thoughts as well as actions. Because of this, they feel real ownership in shaping their futures.
Aftercare:

As with all treatment, aftercare is important. Moreover, we make sure clients have aftercare in place. This allows them to continue the progress they've made.

      
Start Cognitive-Behavioral Therapy in Florida
The Retreat of Broward offers services like cognitive-behavioral therapy as well as individual therapy near Margate, Hollywood, Oakland Park, Coral Springs, Coconut Creek and Pompano Beach, Florida. This type of therapy helps people struggling with addiction to drugs and alcohol. It also works well for people dealing with conditions like trauma and anxiety. Additionally, we accept Private Healthcare Systems, Inc. (PHCS) as well as Anthem/Blue Cross insurance to assist with CBT coverage. We also work with Beacon Health to link patients with facilities and addiction professionals. We also offer CBT for carfentanil, alcohol abuse and other drugs.
Do you need help working on any of these conditions? If so, let us show you how to get better. Contact us today and let our therapy program and detox be the start of a new way of living healthy.