Xanax Detox Center In Florida
Xanax is one of the most addictive benzodiazepine medications, with many chronic abusers claiming it as their only way to cope with stress, anxiety, or sleep issues. Addiction to Xanax can be caused by recreational use or prolonged prescription usage. Furthermore, research suggests that Xanax is more deadly than other benzo medications, resulting in overdose and death.
Our Xanax detox in Florida helps people safely and successfully end their Xanax addiction. At the Retreat of Broward, we provide any needed medications that help control or prevent withdrawal symptoms. Because of this, people have an easier time getting through detox. Additionally, we help each client prepare for the next step in treatment so they achieve lifelong sobriety.
What is Xanax?
Xanax is a prescription medication commonly prescribed for anxiety and panic attacks. Also known as alprazolam, this benzodiazepine affects the body's central nervous system as well as the brain. Consequently, Xanax is prescribed more often than any other psychiatric medication in the United States.  
The drug was developed in the 1960s and became FDA-approved in 1981. Additionally, other common benzos include Valium, Ativan, and Klonopin. Lastly, the drug comes in pill form or concentrated liquid and is taken orally. 
When a person stops taking Xanax, the process should be a tapering down in dosage and overseen by a doctor. If addiction has occurred, getting professional treatment becomes necessary. Our Xanax detox center in Florida helps people successfully stop the use of the drug in a safe space. Medical experts monitor clients to prevent and treat withdrawal symptoms.  
Signs and Symptoms of Xanax Addiction
When someone is struggling with Xanax addiction there are signs and symptoms. However, they may not be able to recognize them. Furthermore, loved ones may be unsure of what signs may point to trouble.
Signs and Symptoms
Difficulty thinking
Nausea and vomiting
Headache
Dry mouth
Lethargy
Sleeping a lot
Slurred speech
Dry mouth
Feeling weak
Vertigo
Loss of interest in activities
Doctor shopping (using more than 1 doctor to get Xanax prescriptions)
Secretive behavior
Isolation
Accordingly, our Xanax detox in Florida helps people with Xanax addiction and their families determine the level of care needed. From there we work together to form a personalized treatment plan based on each client's specific needs.
How Long Does it Take to Detox From Xanax?
Firstly, when considering going to a Xanax detox center, a common thing people wonder is how long it will take. However, every addiction isn't the same. Moreover, details will vary per person. Having said that, the average amount of time spent in Xanax detox ranges from 10 to 14 days. 
Additionally, factors that influence the length of time in detox include how severe the addiction is. Secondly, another factor is how long it's gone on. Furthermore, a person's physical and mental health factor in as well. Last, but not least, the amount and type of withdrawal symptoms experienced help determine how long the detoxification process may last.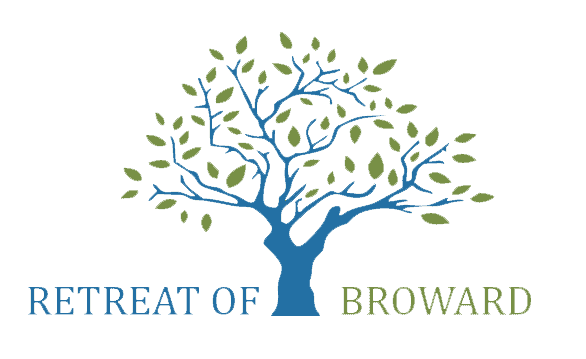 Reach Out Today and Speak with an Addiction Medical Professional
Xanax Withdrawal Timeline
An average dosage of Xanax lasts about 6 hours. When someone who is addicted to it stops using, withdrawal symptoms occur. Withdrawal takes 10 to 14 days, on average. Symptoms are most difficult in the first several days, but eventually, taper off. Each person's detox experience is different. However, the typical Xanax withdrawal timeline is as follows:
Day 1-2: Symptoms begin within 6 to 12 hours post-use. They include feeling restless or panicky, feeling very tired, or conversely, can't sleep.  
Day 3-6: Symptoms begin to increase. New ones include headaches, muscle aches, nausea, constipation, and diarrhea. Additionally, heart rate and blood pressure increase. Moreover, anxiety, moodiness, and hallucinations can occur.  
Day 7-14: Withdrawal symptoms decrease after 2 weeks. Nevertheless, psychological symptoms may continue. They may sometimes last beyond 2 weeks. 
Why Detox is Needed for Xanax Addiction
Detox is an essential part of the recovery process for Xanax addiction. The drug alters the brain's chemistry, making it difficult to quit without medical oversight and assistance. Trying to stop using Xanax often leads to benzodiazepine withdrawal syndrome. 
This results in a wide range of uncomfortable and sometimes dangerous withdrawal symptoms. A quality detox program allows individuals to safely rid their bodies of the substances that have been causing harm. Also, it gives them a clean slate on which to rebuild their lives. 
Xanax addiction can be extremely dangerous and difficult to overcome, especially when attempting at-home detox or quitting "cold turkey." Going cold turkey with Xanax may lead to life-threatening withdrawal symptoms such as suicidal thoughts, seizures, hallucinations, and high blood pressure. In addition, abruptly stopping the use of the drug, even when used as prescribed can also lead to extreme agitation, psychosis, confusion, tremors, and muscle pain. 
Additionally, individuals may experience intense cravings for the drug.  Also, they become highly prone to relapse if confronted with triggers that remind them of their former substance abuse. Therefore, individuals trying to overcome Xanax addiction must seek qualified medical professionals who specialize in detoxification treatment. 
As a result, they receive the highest quality care and supervision while overcoming dependence on Xanax. Treatment plans include appropriate medications prescribed by a physician along with psychotherapy, individual counseling, group support services, and aftercare planning. At The Retreat of Broward, our Xanax detox in Florida provides clients with evidence-based treatment in a safe and comfortable setting.
Overall, detox is critical for helping those addicted to Xanax get well again. Moreover, detox allows them the space and resources needed to safely withdraw while also teaching them important skills needed for long-term sobriety.  With help and support from our compassionate team of professionals, recovery from Xanax addiction is possible.
What Happens at a Xanax Detox Center?
Our Xanax detox in Florida provides a comprehensive detox service. When a person arrives, we conduct an assessment to understand their specific needs. First, we do a medical exam. Additionally, our clinicians evaluate each client's mental health.
Further, we ask questions about how long the addiction has gone on and what the usual Xanax dosage is. As a result, we have a full picture of the person's condition. This allows us to design a detox plan that meets their unique needs.
Once detox begins, we keep the person stabilized. After, we monitor them for any withdrawal symptoms. The symptoms can be uncomfortable and even painful for example. Consequently, they are what often keep a person from completing detox when they try it on their own.
We provide FDA-approved medications to prevent and ease withdrawal symptoms. Because of this, people find detox easier to get through. As well, they are much more likely to complete it.
While detox is the first step in treating Xanax addiction, it's not the only one. For that reason, we help people figure out their next step. Some people move into a residential program while others choose outpatient care.
We assess the progress they have made and their specific post-detox needs. From there, we can help them put in place the next step in getting well. This way they don't leave us and just return home unprepared to avoid relapse.    
Programs Offered at Our Xanax Detox Center in Florida
We offer a full range of detox services for those who need help overcoming addiction. Not only do we treat Xanax addiction, but also addiction to alcohol, heroin, cocaine, opiates, meth, and prescription drugs. Our medical staff provides all needed medical care. This includes general medical needs.
Additionally, we treat those that happen as a result of withdrawal symptoms. Detox can also bring up difficult emotions that Xanax previously blocked. For example, anxiety and panic may resurface. Our program provides support for this. What is more, our clinical staff can help ease these concerns and help the person relax. We also understand the importance of making our clients feel cared for and comfortable.
Each person has access to streaming services in common areas and private rooms. They also enjoy memory foam mattresses and daily housekeeping services. In addition, we provide 3 catered meals daily along with a fully stocked snack room.
Xanax Detox Center in Florida  
Xanax is very beneficial to people when prescribed and taken under a doctor's care for short-term treatment. However, it can also become an addiction that ruins lives. The Retreat of Broward in Florida offers Xanax detox with world-class evidence-based treatment. Clients receive expert care from our compassionate team of professionals in a safe and comfortable setting.
If you or a loved one need help with Xanax addiction, contact us today and get started. Xanax