Individual Therapy In Florida
Individual therapy in Florida provides a lot of help for those struggling with substance use disorders. First, it helps them understand the source of their addiction. Then, they learn to put it behind them. Anyone considering treatment for their addiction to drugs or alcohol needs quality individual therapy. The Retreat of Broward offers this and more to help people get control of their addiction. 
What is Individual Therapy in Florida Like?  
Individual therapy involves a person receiving one-on-one counseling. Many people assume individual therapy lasts a lifetime. In contrast, how long it lasts depends on the type of therapy. For some people, short-term therapy gives them what they need. 
Alternatively, some people engage in therapy that lasts for months or years. Psychoanalysis can go on for years. However, more modern approaches are used for the treatment of addiction these days. Additionally, a person's goals and how they progress factor into how long they remain in therapy.  
A popular form of individual therapy is cognitive-behavioral therapy or CBT and dialectical behavioral therapy, or DBT. These work well for people in recovery from addiction to drugs and alcohol. In addition, it can help with several kinds of mental health conditions like anxiety and trauma.
CBT, for example, teaches people to change how they think. As a result, their beliefs and feelings also change. Then, their behaviors become impacted by this progress. This can take a person from feeling helpless to resist using substances to someone who can say no. 
The Benefits of Individual Therapy in Florida
Many benefits come from individual therapy. First, a person finds a comfortable setting in which they can talk about their feelings. For many, this may be the first time they've experienced this. As well, they can openly discuss past and current behaviors without fear of judgment. Having this safe outlet sets the stage for healing in many areas.
Second, a person begins to gain a real understanding of how they think and feel. Identifying these patterns helps them decide which ones are positive and helpful. Therapists help teach the person to replace unhealthy or negative thoughts and feelings. This results in losing the initial urge to feel hopeless or powerless.
Next, the person can build on the first two benefits in a powerful way. They learn to develop healthy coping skills that become second nature. This proves important when a person in recovery feels an urge to drink or use drugs. Relapse becomes less of a risk because of skills learned in therapy.
Last, individual therapy can help people reduce symptoms related to poor mental health. This includes symptoms that come from anxiety, depression, bipolar disorder, PTSD, and more. As a matter of fact, lower levels of these types of symptoms have an impact on addiction recovery. People who have less anxiety or depression tend to feel less of an urge to abuse drugs or alcohol.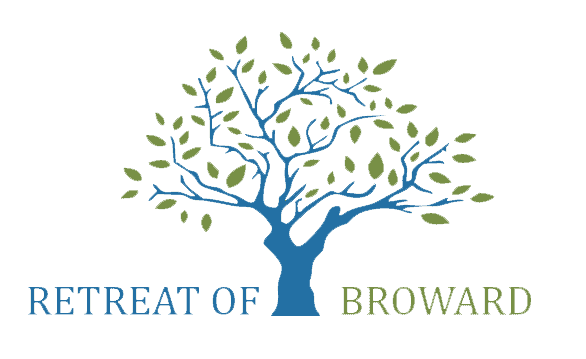 Reach Out Today and Speak with an Addiction Medical Professional
What to Expect When Starting Individual Therapy in Florida

Someone who has not had individual therapy before may wonder what to expect. It begins with an initial intake done by the therapist. They ask the person about their life history and background. They identify any current events that may need to be addressed. This gives them an overview of the person's history and current life.
Then, the therapist and client set treatment goals together. For those dealing with addiction, one goal will center around staying sober. Furthermore, those dealing with mental health conditions will set other goals. For example, they will look for ways to reduce symptoms of mental illness. This allows them to enjoy better mental health. 
As therapy progresses, the therapist and client will go over the progress that's been made. They may set new goals or change direction where progress has not yet been made. 
The client will be made to feel part of the healing process instead of just following orders. In fact, individual therapy in Florida isn't just about the therapist guiding the client during treatment. After all, therapy will eventually end and the client will need to stand on their own. With this in mind, the therapist teaches the person to take care of themselves in the future. They will be able to apply the lessons learned during therapy whenever any challenges come up.      
Who Provides Individual Therapy?
Someone who has extensive education in the field of therapy conducts individual therapy. Additionally, they retain any licensing required in their state. Therapy can be led by:
Marriage and family therapists
Psychologists
Psychiatrists
Psychiatric nurse practitioners
Licensed clinical social workers  
Some therapy may be conducted by students under the supervision of a licensed therapist. Some therapists specialize in addiction therapy. However, this is not necessary to provide impactful help for those recovering from addiction.
Addiction Treatment and Individual Therapy in Florida   

Addiction takes a real toll on a person's life. Therapy—whether group, family, or individual—plays a big part in any treatment program. The Retreat of Broward offers individual therapy in Florida that helps you get a true grasp on how to heal from addiction. In addition, our detox services cover alcohol and many types of drugs. As a result of both, you become ready to put addiction behind you. Make today the day you visit our admissions page and get started on a healthy new life.