Begin Your Recovery Today
Are you or someone you know ready to go to detox but don't know exactly what that means? Our drug detox Florida program helps anyone who needs to stop abusing drugs and alcohol. As a result, they leave us with a new ability to stay sober for the long haul.
The Retreat of Broward provides medical care and a variety of services while people detox with us. Consequently, they experience fewer withdrawal symptoms and are more comfortable. Nobody should let a fear of detox keep them from reaching out. In fact, our proven program changes lives, and we can help change our patients' lives, as well.
What is Drug Detox?
Someone can have several experiences when they're addicted to fentanyl, cocaine or other drugs. First of all, drug addiction is physical in nature. Next, the body and brain become reliant on the substance. As a consequence, withdrawal symptoms happen when they stop.
Most people who detox without help end up failing. Fortunately, drug detox Florida provides medical care needed for withdrawal. It provides medications to relieve withdrawal symptoms as well. Hence, the person proves more likely to complete detox.
Second, drug detox can bring up emotional issues. Without the cloud of drugs, people may begin to feel hidden emotions. Lastly, drug detox also addresses this with medications and therapy. This can include individual therapy,  cognitive-behavioral therapy, and other holistic services.
While someone moves through detox, they prepare for their next step. Staff members help each person understand their next step in addiction treatment. Because of this, they are more likely to avoid relapsing.   
Signs and Symptoms of Drug Addiction
When someone becomes addicted to drugs, they show signs. Even so, it can be hard for them to recognize them. For that matter, loved ones may not be sure if a problem exists.
Physical signs and symptoms include:
Change in sleep patterns
Change in blood pressure and heart rate
Headaches
Nausea and vomiting
Bloodshot eyes
Frequent hangover-type symptoms
Hyperactivity
Lethargy
Developing a drug tolerance
Withdrawal symptoms 
An inability to discontinue drug use 
Psychological signs and symptoms include:
Anxiety
Depression
Moodiness
Isolating
Acting secretive
Change in social circle
Risky behavior (unprotected sex or driving under the influence)
Doctor shopping  (visiting more than one doctor to get prescription drugs)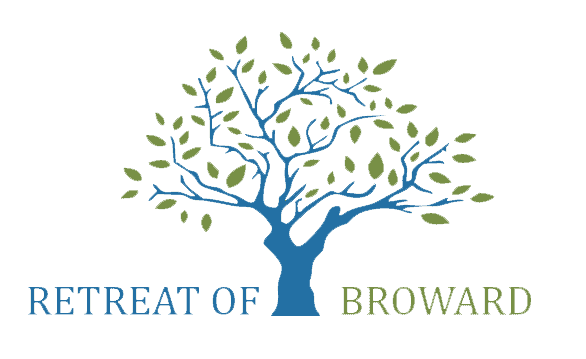 Reach Out Today and Speak with an Addiction Medical Professional
Drug Detox and Withdrawal Timeline
How long drug detox lasts depends on several things. Nevertheless, a main consideration is which substance is involved.
A general withdrawal timeline includes:
Barbiturates: Symptoms start from 8 to 12 hours after the last dosage. They last from 7 to 10 days, peaking around day 4. 
Benzodiazepines: Symptoms start from several hours to a day after the last dosage. They last for 10 to 14 days, peaking around day 4.
Opiates: Symptoms start from 6 to 24 hours after the last dosage. They last 8 to 10 days, peaking around day 3.
Pain killers: Symptoms start a few hours after the last dosage. They last 8 to 10 days, peaking around day 4.
Stimulants: Symptoms start about 12 hours after the last dosage. They last 10 to 14 days, peaking around day 4.  
Sleep Medications: Symptoms start from 1 to 3 days after the last dosage. They last 2 weeks or longer, peaking around day 7.  
How Long Does Drug Detox Take?
How long drug detox in Florida lasts depends on a few things. Things to consider include:
How long the addiction has been going on
What substances are involved
The amount of the average dosage
The person's physical health
Any co-occurring mental health conditions
Any withdrawal symptoms that may occur
On average, drug detox takes from 5 to 10 days. Fortunately, the medical staff treating the person will monitor the situation to know how long to expect.   
What Happens at Drug Detox in Florida?
Drug detox Florida takes several steps for quality addiction coverage. First, we assess everyone to determine their physical and mental health. Because of this, we can create a detox plan that meets their needs.
Second, we explain client expectations. This helps them anticipate what their days will be like. They understand how we can help. Once detox begins, they may experience withdrawal symptoms. These are common during drug detox.
For this reason, we stand prepared to offer relief. Moreover, we provide FDA-approved medications that ease withdrawal symptoms. In some cases, they can prevent them from developing. Additionally, after completing drug detox, they will need follow-up care as well.
Last, but not least, we help them decide their next step. This can include residential or outpatient treatment for instance. The goal of detox is to be the first step on a journey that allows people to enjoy lifelong sobriety.    
Does Insurance Cover a Florida Drug Detox?
Many people make an assumption insurance does not cover drug detox in Florida. However, most insurance plans do cover addiction treatment. They recognize that substance use disorders fall under the heading of a disease. Conversely, they provide coverage for detox programs and other treatments as well.
We work with, Tufts Health, Aetna, Anthem Blue Cross and Blue Shield to name a few. First, call the insurance company and ask about their plans. After, they can help patients understand their options and answer their questions. Additionally, many plans require people to receive prior approval before starting programs. For this reason, make sure to find out the specifics of the policy. 
Begin Drug Detox in Florida Today
Drug abuse causes a person to lose complete control of their lives. As a result, they need drug detox in Florida. Whether you need help from prescription drugs like Xanax, or hard drugs like cocaine, we know how to help you get through the detox process without needless suffering. We provide expert care and support while your body rids itself of the damaging toxins of drugs.
Additionally, we provide any needed medications that ease and prevent difficult withdrawal symptoms. As well, we accept Anthem/Blue Cross Insurance and Private Healthcare Systems, Inc (PHCS) to support coverage. Are you ready to get the help you deserve to get sober? Contact the Retreat of Broward in Florida today and get started.