If someone is struggling with a substance use disorder or mental health disorder, it can be uncomfortable to reach out for help. However, the right kind of help can be enough to change one's life for the better. Questions of cost, cost savings, or coverage should not weigh down an important decision.
Still, the reality is that addiction and mental health treatment can be expensive, sometimes overwhelming. However, many of someone's most pressing questions about insurance coverage can be found here. It helps to keep in mind insurance options are available with Beacon Health and Tufts Health Plans for detox in Florida.
What is Beacon Health Options?
Boasting more than 70 locations across the U.S., Beacon Health Options offers its members access to a broad network of behavioral health providers and facilities. Its coverage encompasses all levels of specialty mental health and addiction services for everyone from Medicaid enrollees, military personnel and their families, and Fortune 500 employees.
Focused exclusively on behavioral health management, including addiction treatment services, Beacon Health Options works with employers, health plans, and government agencies to support mental health and emotional well-being, as well as crisis and foster care, addiction recovery, and employee health programs.
The Boston-based company's multi-modal approach integrates social, behavioral, and physical health solutions to drive improved health outcomes for its members. The mission of Beacon Health is to help people live their lives to their fullest potential.
Therefore, everything they do is focused on improving the health of the people in their care. Its system is built on a support structure of doctors, nurses, advocates, and mentors. They fulfill members' behavioral, physical, and social health needs.
Does Beacon Health Cover Addiction Treatment?
Beacon provides what it calls "linkage" among healthcare providers, support organizations, policymakers, state agencies, and others too. This is to drive innovation and best practices in addiction treatment.
In this way, they promote a coordinated system of care to help close service gaps. Beacon's MHSUD (mental health and substance use disorder) solution meets the unique needs of employers, health plans, and state agencies involved in Beacon Health detox in Florida.
They do this by:
Applying clinical expertise. Through staff clinicians and a large healthcare provider network, Beacon delivers a singular behavioral health focus. Using advanced informatics and reporting, the company identifies high-risk members early, applying meaningful interventions before their substance use disorders worsen.

Expanding access to specialty behavioral health care. Working with its healthcare partners, the MHSUD programs address a range of behavioral health issues, from emerging concerns to complex conditions that have risk-averse outcomes. Also, Beacon develops clinical pathways to help close gaps in healthcare and expand access to specialty services, including opioid use disorder treatment, medication management, and long-term services.

Providing clinical, administrative, and financial value. Beacon's nationwide presence enables it to address challenges regarding healthcare access, rising medical costs, and shifting quality expectations. Through an evidence-based utilization and quality management program, the company ensures services are delivered in the most clinically appropriate, cost-effective way.
Some examples of the kinds of Retreat of Broward services that Beacon Health might cover include:
Screenings and assessments

Medical exams

Medical detox

Inpatient rehab

Counseling
Beacon Health Options also provides coverage for outpatient treatment services, and the process is like inpatient programs. The outpatient facility must be in-network to qualify for the most coverage unless there is an emergency or another exception cleared by insurance.
Opioid Management Program
Beacon Health views opioid use disorder as a chronic illness, one best treated by under a chronic disease model of care. This model of care promotes community-based care coordination, medication-assisted treatment (MAT), and other recovery-oriented interventions.
Beacon's Opioid Use Disorder program works to engage members, families, and caregivers throughout the recovery process to improve outcomes and clients' quality of life.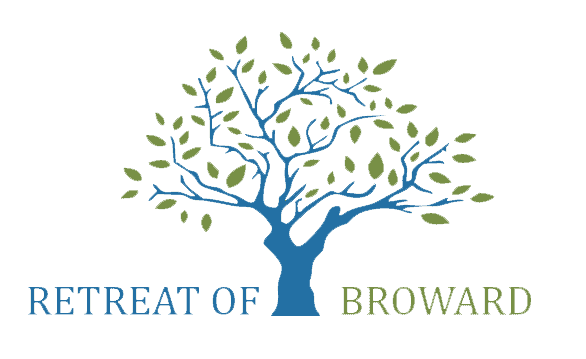 Reach Out Today and Speak with an Addiction Medical Professional
Does Beacon Health Cover Mental Health Treatment?
Not only does Beacon Health cover mental health treatment, but mental and behavioral health has been the focus for Beacon Health for over 30 years. The Boston-based company considers itself unmatched when it comes to helping members realize their recovery and wellness goals.
The core of its program starts with an emphasis on clinical excellence, data-driven technologies and its provider network—of which Retreat of Broward is one. From occasional stress to serious disorders, Beacon Health strives to deliver innovative solutions for better mental health.
Beacon Health's policies regarding out-of-network substance use disorder treatment depend on which plan one has. ("Out-of-network" means the treatment center has not been approved by Beacon Health, and so rates have not been negotiated beforehand.) For this reason, questions about Beacon's provider networks are best asked of a Beacon representative.
Will I Have A Deductible for My Beacon Coverage?
For Beacon members looking to receive treatment with the Retreat of Broward, the exact cost of therapy can vary, depending mostly on two key factors. These include the particular plan's benefits and whether the therapist is in-network with Beacon Health.
That said, one's plan will likely have a deductible. A deductible is a set amount one must pay before insurance kicks in and starts covering services. Once reaching this deductible, Beacon insurance for rehab will cover some or all of the costs attached to one's treatment.
If someone hasn't yet met their deductible for the year, then their insurance usually will not cover therapy sessions. Thus, the person will held be responsible for their cost.
Let Beacon Health For Detox in Florida Help You Recover
For those who are looking for an affordable way to receive the care they need, The Retreat of Broward can help. No one should have to forgo receiving necessary addiction or mental health treatment because of cost. Therefore we partner with Beacon Health Options, ensuring that the price tag attached to treatment is as affordable as can be. Rest assured, Beacon Health detox in Florida can take place in a comfortable and cost-effective manner.
For more information, contact us through our Admissions page.