TRICARE Detox In Fort Lauderdale, FL
TRICARE provides civilian healthcare benefits to U.S. military personnel, retirees, and their dependents. All TRICARE-eligible beneficiaries have access to mental health and substance use disorder benefits. This occurs though how one receives that care may depend on the particulars of their health plan. Read on to learn more about options for TRICARE detox in Fort Lauderdale.
Do I Need a Referral for Addiction and Mental Health Services?
Some TRICARE enrollees may need a referral for certain office-based outpatient services. In most situations, pre-authorization is not required when it comes to outpatient addiction treatment or mental health treatment.
However, active-duty service members should always seek non-emergency mental health care at military facilities when available. It is recommended TRICARE beneficiaries contact their regional contractor to find out if their therapist or counselor requires physician referral before obtaining their services.
What is TRICARE?
TRICARE is the U.S. military's healthcare program. While it has included its own healthcare providers and facilities—delivered in military medical treatment facilities—it essentially functions as government-managed, single-payer health insurance.
This doesn't apply to active-duty service members, who pay zero out-of-pocket costs for coverage, TRICARE enrollees and beneficiaries have a choice of plan options, depending on military status and place of residence. Managed by the Pentagon's Defense Health Agency, TRICARE's various coverage plans provide healthcare for millions of current and former service members and their dependents.
TRICARE's enrollment-based health plans include:
TRICARE Prime
TRICARE Prime resembles a typical civilian HMO (health maintenance organization), where users are assigned a primary care manager, who parcels out referrals to specialty caregivers. The out-of-pocket costs of medical services depends on the enrollee's military service status. For instance, active-duty military and their dependents enrolled in TRICARE Prime pay no medical fees, so long as they follow referral rules. Military retiree families pay some out-of-pocket costs.
TRICARE Select
TRICARE Select resembles more of a civilian PPO (preferred provider organization). Enrollees in TRICARE Select can select their own primary care manager and self-refer to specialist caregivers. However, some medical appointments have out-of-pocket costs. Again, how much enrollees pay depends on military service status.
TRICARE Reserve Select
TRICARE Reserve Select is a plan for traditional National Guard members and those in the National Reserve. Enrollees must pay a monthly premium, but otherwise it closely resembles TRICARE Select.
TRICARE Young Adult
TRICARE Young Adult is an option for unmarried adult children who have aged out of regular TRICARE coverage. The plan provides both medical and pharmacy benefits. TRICARE Young Adult comes with two main options: Prime and Select. These plan options closely resembled TRICARE Prime and TRICARE Select (listed above). Out-of-pocket costs associated with these plans are based on military status of the sponsor, and where the care is given.
Does TRICARE Cover Detox in Fort Lauderdale?
Most TRICARE plans provide comprehensive treatment for substance use disorder, including emergency and inpatient hospital services. In other words, detox is covered as part of TRICARE's inpatient (emergency and nonemergency) services. That said, TRICARE only reimburses the cost of care if the enrollee visits a TRICARE-authorized provider—either an authorized hospital or dedicated substance use disorder rehab facility.
For those seeking treatment for substance use disorder, TRICARE covers the following:
Residential addiction treatment
Inpatient services (emergency and non-emergency; this includes detox)
Intensive outpatient programs (IOP)
Partial hospitalization programs (PHP)
Opioid treatment programs (OTP)
Office-based opioid treatment
Opioid treatment programs (OTP) are recommended when a qualified mental health professional believes it is medically necessary for the patient to undergo an individually tailored program of medication therapy integrated with psychosocial and medical treatment and support. This includes opioid detox.
For those eager to see whether TRICARE covers detox in Fort Lauderdale, reading over the options included in their policy is a good idea, as is reaching out to their regional contractor.
Medication-Assisted Treatment
Medication-assisted treatment (MAT) is a therapeutic approach to addiction treatment. It combines prescription medication and mental health therapies to treat a substance use disorder. TRICARE-authorized physicians, physician assistants, and nurse practitioners may provide MAT services. To do so, they must have a special certification from the Drug Enforcement Agency to prescribe buprenorphine medications like Suboxone.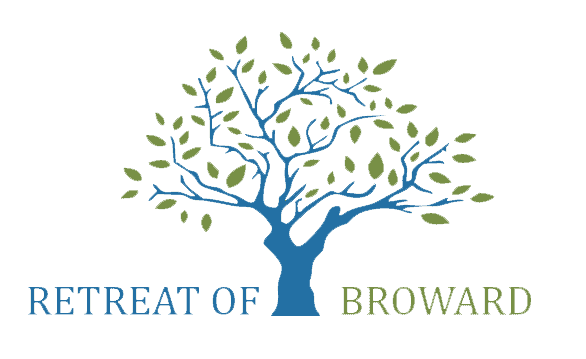 Reach Out Today and Speak with an Addiction Medical Professional
Does TRICARE Cover Mental Health Treatment?
TRICARE covers mental health and substance use disorder treatment, including both inpatient and outpatient treatments. The program covers office-based psychotherapy when deemed medically or psychologically necessary. This is for any combination of individual, family, or group sessions for a diagnosed and covered condition from a TRICARE-authorized provider.
Though it requires pre-authorization, TRICARE also covers psychoanalysis, the long-term mental health therapy that explores subconscious thoughts to gain insights into certain behaviors and symptoms. The program also covers psychological testing and assessment as well as most telemedicine services. Please note these have the same requirements for referral and pre-authorizations as mental health services.
TRICARE does not cover some mental health services. These include:
Aversion therapy
Marriage counseling
Mental health services and supplies for obesity or weight reduction
Biofeedback for psychosomatic conditions
Custodial care
Experimental procedures
Marathon therapy
Megavitamin or orthomolecular therapy
Sexual dysfunction therapy
Therapy for learning disorders such as dyslexia or developmental articulation disorder
Will I Have a Deductible for My TRICARE Coverage?
Active-duty service members are required to enroll in TRICARE Prime. Additionally, they are the only beneficiaries who never have to pay deductibles or out-of-pocket (OOP) costs for services and prescriptions covered under their plans. Other TRICARE Prime and Select plan users usually must pay deductibles and other costs.
Depending on one's beneficiary status and the specific Prime or Select plan someone choses, they may have to pay one or more of the following:
Annual deductibles
Copayments
Cost-shares
Enrollment fees or premiums
TRICARE maintains a compare cost tool at www.tricare.mil/costs/compare.
Find TRICARE Detox in Fort Lauderdale, FL
For those who seeking addiction treatment and mental health services under their TRICARE plan Retreat of Broward is here to help. No one should have to continue living with a substance use disorder or mental health disorder because of cost. Our partnership with TRICARE ensure that out-of-pocket costs for necessary care remain at a minimum.
For more information about our services, contact us today.