Dialectical Behavioral Therapy (DBT) In Fort Lauderdale
One of the fastest growing forms of treatment is dialectical behavioral therapy or DBT. As a form of treatment, DBT can help a person to deal with the emotional turmoil of substance abuse and mental health disorder. It can help a person regulate their emotions, build healthy methods of coping, and conquer the interpersonal conflicts. 
DBT in Fort Lauderdale can provide relief to those who are suffering. As an evidence-based form of psychotherapy and a branch of cognitive-behavioral therapy (CBT), DBT can also help people improve their relationships with their family and peers.
What is Dialectical Behavioral Therapy?  
As a form of cognitive-behavioral therapy, DBT seeks to strengthen how a person deals with stress, emotions, and relationships in a healthy manner.  DBT is often combined with CBT to produce the most effective treatment plan. Focusing on dialectics specifically, DBT near Fort Lauderdale includes a therapist who works with an individual or group of individuals. 
Here, the goal of helping a person to heal through balance, self-awareness, self-acceptance, and positive change. By helping a person efficiently and appropriately regulate their emotions, one can make an easier transition back into the world after treatment.
As an evidence-based form of therapy, DBT has been helping people for over 30 years. This type of therapy has proven to be wildly successful. Over the years it has been used to successfully treat a number of conditions in various community and clinical settings. Additionally, DBT is further legitimized by its relation to CBT. Cognitive-behavioral therapy, which DBT is a branch of, has seen tremendous success in America over the course of the last 75 years.
What Does DBT Help With?
DBT is known to be particularly useful in assisting in the forming of positive habits, as well as the regulation of emotions and coping mechanisms. When a person experiences a substance use disorder or a mental health condition, their minds may move to a state of disarray. This is completely normal. Substance use disorders and mental health conditions can be some of the most stressful events a person may experience.
 In this light, DBT shines. By specializing in helping people escape their old habits by forming new and positive ones, a person can see tremendous benefits from DBT. Once a person has learned to cope effectively and to manage their stress, they can begin to live in a self-assured manner that will set them up for lasting success. 
DBT seeks to focus on assisting a person in the following four areas:
Distress tolerance

Emotion regulation

Interpersonal effectiveness

Mindfulness
By focusing on aiding a person in these areas, DBT near Fort Lauderdale helps improve life outside of dependency and mental health disorders. Even if these cannot be overcome completely, DBT helps a person to cope with these issues and live their life to the fullest extent possible.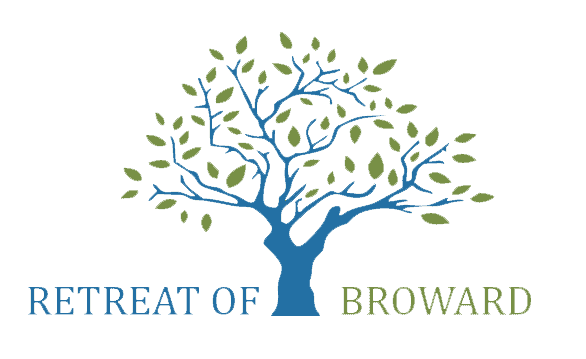 Reach Out Today and Speak with an Addiction Medical Professional
Who Would Benefit from DBT in Fort Lauderdale?

By working to eradicate self-destructive behaviors, DBT therapy is essential to a person's continued healing. The emotional and stress regulation techniques one learns during DBT therapy can encourage lasting stability. Many of the techniques taught in our programs help to propel our clients to brighter futures. Moreover, the fear of a mental health or substance use disorder no longer controls them. This newfound healthy mindset can benefit a person in all aspects of their life.  
Sadly, people do not always choose to seek treatment even when they know they need it. Because of this, conditions can worsen, and a person's individual situation can become even more dire than it already was. Untreated mental health disorder and substance use disorder can throw a person's life into turmoil, leading to a tremendous amount of suffering.
DBT is a valuable part of any complete treatment plan. By bridging the gap between self-acceptance and improvement, DBT can result in meaningful changes to a person's behavior. In particular, there are several groups of people who may see tremendous benefits from dialectical behavioral therapy. DBT can provide relief in areas that some other forms of treatment simply cannot. 
Fortunately, DBT can help those near Fort Lauderdale cope with:
PTSD

Eating disorders

Substance use disorders

A mental health condition

Borderline personality disorder

Alcoholism

Trauma

Self-harm

Anxiety

Bipolar disorder
While this list is not exhaustive, the aforementioned disorders and conditions can find great relief through the use of DBT. As some of these conditions are particularly difficult to deal with on a daily basis, DBT can provide great relief. Additionally, DBT can provide a way out of a situation that may feel hopeless.
What to Expect During Dialectical Behavioral Therapy
Upon arrival at Retreat of Broward, a person will be evaluated individually in order to prepare the most comprehensive treatment plan possible. If necessary, this process may include a drug or alcohol detox. After this process is complete, a person will be treated to several of our therapeutic services. 
These include:
Family Counseling
Addiction and mental health disorder do not simply affect one person, but the entire family unit. Family therapy helps each member feel heard. Additionally, the entire family unit can begin working toward the same common goal. This form of therapy can help strengthen family bonds, as well as to help rebuild strained or estranged family relationships. 
Individual Therapy
By opening up in a one on one scenario with a counselor, a person can take a deep dive into their substance use disorder or mental health condition. Individual therapy is the backbone of treatment, as it allows a person to heal, as well as to feel heard throughout the entire process. Having a qualified person present simply to listen, and give their full attention to our clients can help to provide deeper insight, as well as get to the root of many of the causes of an individual's addiction. 
Group Therapy
Group therapy allows individuals to be placed with like minded people. Healing around a group of like-minded individuals can be the best way to help build appropriate connections. By opening up to like-minded individuals with similar backgrounds, a person can gain new insights. Additionally, group therapy can help a person build appropriate bonds in a safe and secure environment. 
Cognitive-Behavioral Therapy
Like dialectical behavioral therapy, CBT helps redirect a person's negative habits, thoughts, emotions, and actions. By teaching healthy methods of coping, as well as aiding in the forming of positive habits, CBT can make a huge impact on one's recovery journey. Often used in conjunction with DBT itself, CBT can pave the way to a lifetime of positive habits and helpful coping mechanisms.
Get Started With DBT in Fort Lauderdale Today 
Here at The Retreat of Broward, we are prepared to give you the tools necessary for lasting change. Located in South Florida, we are a world-class treatment facility specializing in medical detox as well as a variety of treatment programs. With treatments such as our DBT and CBT therapies, patients can learn to cope, build positive habits, and live the healthy life they deserve. 
Allow our highly skilled and compassionate team of professionals to give you the tools necessary for lasting change. Our facilities are fully equipped and prepared with everything you need. There has never been a better time to reclaim your freedom and begin your recovery. Contact our admissions page today, and take the first steps in your journey to lasting wellness